14th May 2021 - The Nare reopens
The Nare reopens on 17th May after the longest winter of closure since the second world war years. I have never known a period when we have worked so hard just to remain closed.
Reopening cannot come soon enough…The Nare is raring to go with some very strong bookings in the chart right up until November.
CLICK HERE to read the lastest eNatter...
5th November 2021 - Ding dong, round two, yet again just a few...
The Nare has closed its doors again for the second time this year asking a full house of guests to leave and sending 90 staff off on furlough, all in aid of the national cause (cases in Cornwall remain at a national low level). The Nare will reopen as soon as possible – expected on Thursday 3rd December - and in good time for Christmas. Please be aware forward bookings are looking strong – please do plan ahead so you don't get caught out like Mary and Joseph...there is not much room in the inn.
With best wishes,
Toby Ashworth, Proprietor

Abbi, Office Manager, adds...
Although The Nare is unable to welcome guests at the moment the booking office is very much open for business. I am here and the office is taking bookings for December and for next year. Please do contact us if you would like to make a future reservation as the phones and emails will continue to be answered.
31st July 2020 - The Government's VAT assistance for hospitality businesses
A few guests have asked about the effect of the recent temporary VAT reduction introduced in early July. So I thought I would give a clear and up front proprietor's reply. The Nare is NOT proposing to pass on the benefit of a reduced VAT rate nor to make any changes to guests' quoted room rates. I ask for their understanding by considering the following.
We have been lucky. The Nare has been able to reopen after a very worrying three prime months of closure creating a significant financial deficit. Despite this, and with thanks to furlough pay, we still do hope that there will be no need to make a single member of staff redundant and, in time, all will return and we should survive.
The government's VAT rate assistance to preserve jobs is also very much appreciated and, with a greater demand on bookings than we can possibly accommodate, the best way we can start the recovery is to accept the government help. It is therefore clearly of no advantage to discount an already full booking chart combined with the aggravation of partially adjusting the VAT rate within the first week of opening. Surely it was not intended to be a hospital pass from the Chancellor but rather a clever way for businesses to benefit as how best they saw fit.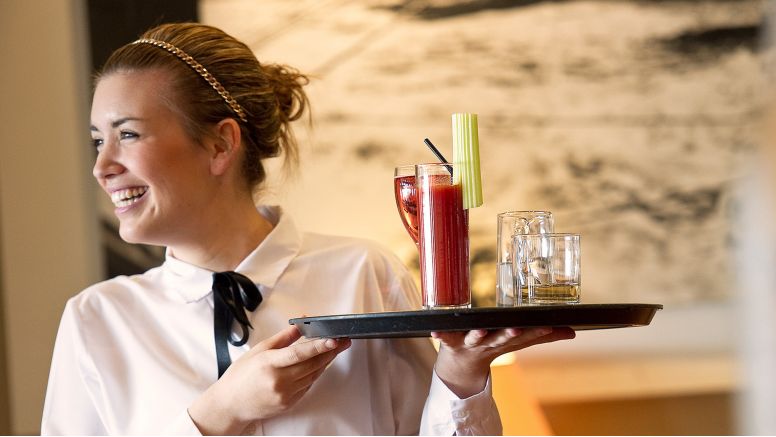 The Nare's pricing policy is well known and is based on a fixed tariff for the year which is the same for everyone. The Nare neither discounts not surcharges during the season and is unlike many hotels which will indeed flex their prices daily according to the market, weather, or nerve. The announcement of the VAT reduction alleviated the need to make a surcharge or change the rates to accommodate the extra costs and reduced income for the remainder of the year. It neatly avoided having to requote every guests' booking to adjust the already agreed rate, and propose a higher tariff.
Perhaps this is a classic definition of a first world problem; to to be relaxing at the Nare on the terrace in the sun and as the waiter pours the tonic pondering the dilution of VAT versus dilution of gin. What is the net VAT rate of a G & T? Some things just don't matter - perhaps we should consider ourselves very fortunate to be here. I certainly do.
I very much appreciate the support and understanding guests have shown.
Toby Ashworth, Proprietor
17th June 2020 - The Nare reopens on 4th July
I am delighted to announce that we are expecting and planning to reopen The Nare on Saturday 4th July. Preparations are being put in place to open in as safe a manner as possible within the restrictions and guidelines advised by our hospitality industry gurus.
We are working hard to devise measures that are appropriate, sensible and not going to compromise a comfortable stay. It does mean that some traditions and practices at The Nare will have to be adjusted for the time being. Please read on.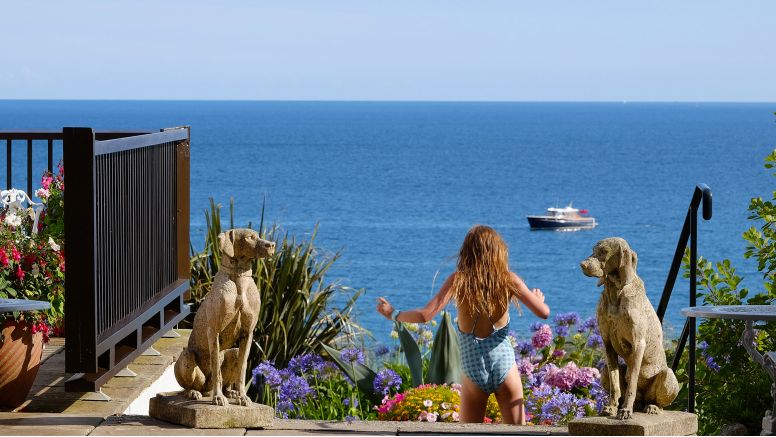 The Nare is fortunate; the hotel is situated in a fabulously un-crowded part of Cornwall, with spacious gardens, a lovely beach and plenty of coastal walking on the doorstep. It is considered an ideal location for a British summer or autumn holiday. Unsurprisingly bookings are looking strong for the remainder of the year with limited summer availability.
I am very grateful for the patience and understanding that guests have shown by postponing their bookings and I am very much looking forward to throwing open the front doors again. After all, an hotel proprietor without guests is like a scone without Cornish cream - pitiful and unbearable.
I simply cannot wait to welcome you back to The Nare.
With best wishes,
Toby Ashworth, Proprietor

1st May 2020 - A note from a frustrated innkeeper
I am writing to you all from a very sunny and strangely quiet Cornwall. I have not known such a quiet hotel like this for over forty years. It reminds me of Cornwall in the 70's when my parents' hotel used to close for the winter, and the hotel was cold, dark and eerie. My brother and I surfed on belly boards down the wide Victorian staircase, and built camps under the stacked dining room tables. Bicycle tyre marks on the ballroom floor were not uncommon.
Today sadly The Nare has lost her soul temporarily and is sorely missing the jollity of guests and the bustling charm of staff. It is just not the same without the natural warmth of hospitality. Last Tuesday evening like an unthinking fool I rushed instinctively to the gallery for the weekly drinks party, but alas no one was there. The loneliness of an innkeeper without guests is a pitiful sight.
Indeed in March it was with much sadness that I said goodbye to the last guests and, following an emotional briefing, sent 90 staff home to isolate. All are well, thank goodness, and spirits are strong. The government's financial support has been crucial, gratefully received, and just in time to pay the April wages. The Nare will revive quickly enough with help like this.
Much more significant though has been the truly overwhelming support from guests and staff. I would like to thank sincerely every guest who has been willing to postpone their reservation - only 6 out of over 800 have had need to cancel – and have already rebooked or intend to return as soon as it is appropriate to do so. It is much appreciated and gives such hope to us all at The Nare.
It makes for a very sunny outlook. Indeed the weather has been glorious and kind, the gardens are looking magnificent, and even a basking shark has visited the bay albeit at an appropriate social distance.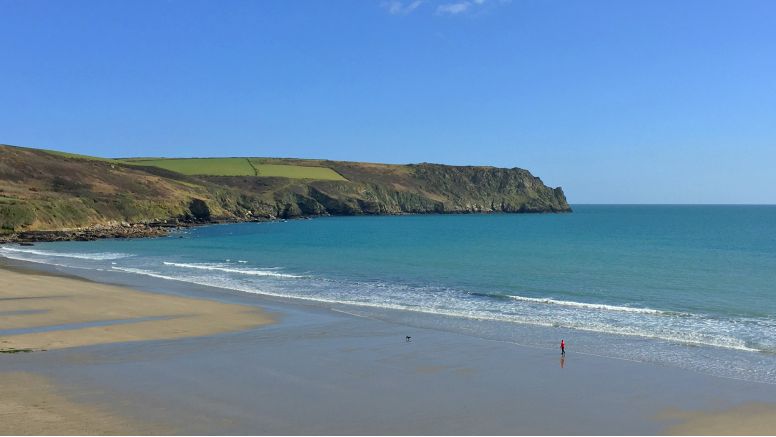 Although at the moment we are unable quite yet to open the doors and welcome guests, the booking office remains very much open for business and taking provisional reservations for later in the year. Please do contact us by email or phone, both continue to be answered. Updates about when The Nare will reopen will be posted on the Coronavirus Updates page of the website just as soon as it is known.
For those who would like to stay connected to The Nare during these frustratingly boring times there are several ways you can do so. Some ideas are found below. Have you read To Snare a Spy, or perhaps you know someone who would like a copy?
Finally I would like to send my very best wishes to you all to stay safe and well and, with a heartfelt message of good cheer, I very much look forward to welcoming you back to The Nare.
With love from Cornwall,
Toby Ashworth, Proprietor

7th April 2020 - A personal message from Toby Ashworth:
23rd March 2020 - A stronger response for coronavirus
Since my previous note, just a week ago, the spread of the unwelcome coronavirus and the government's advice have escalated very quickly.
It became obvious and inevitable that The Nare would have to close its doors to guests. So with much sadness I said goodbye to the last guests this morning and, following an emotional briefing, 90 staff have gone home to isolate leaving a core few to look after the hotel. All are well and so far, thank goodness, we have not had a reported case in this part of Cornwall.
I was particularly proud of the whole team, their understanding and their willingness to help in these challenging times. There was a definite eagerness from all to return and welcome guests just as soon as it is appropriate.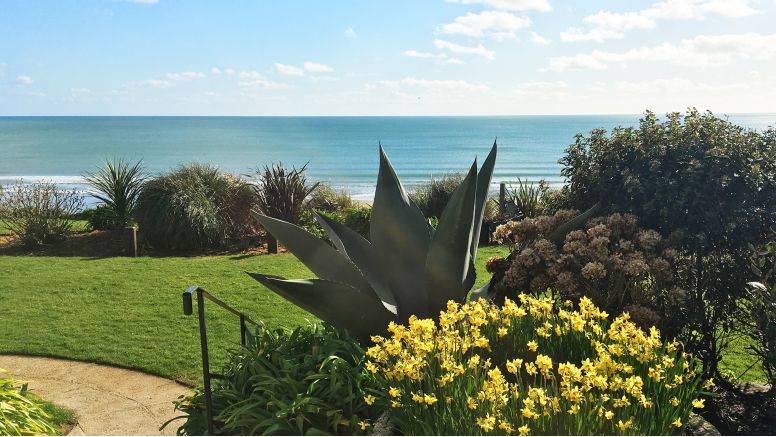 With regard to bookings guests who were due to stay at the hotel over the next two weeks have been individually phoned and advised they will not be able to stay. This advice will be extended as and when required. I would like to thank every guest who has supported The Nare in postponing their booking and holding over their deposit for a future date. Just as an indication of the tremendous support and loyalty I note that only 6 bookings out of a total of over 800 have had need to cancel. It is an enormous help towards the financial challenge of keeping all our staff employed and much appreciated support for The Nare. Thank you all sincerely.
Please see the Postponement Policy for more details and with it an alternative idea of a Gifting Policy - a scheme for guests with an existing reservation who then find they are unable to stay to be able to gift their booking to friends or family. And, as a little Nare gesture, if gifting to children then their grandchildren may have a room without charge.
I would like to be clear. Although The Nare is unable to welcome guests at the moment the booking office is very much open for business and is taking provisional bookings for later months in the year.
Please do contact us if you would like to make a future reservation as the phones and emails will continue to be answered. Bookings will remain provisional until we are confident of the date we can welcome guests once again back to The Nare.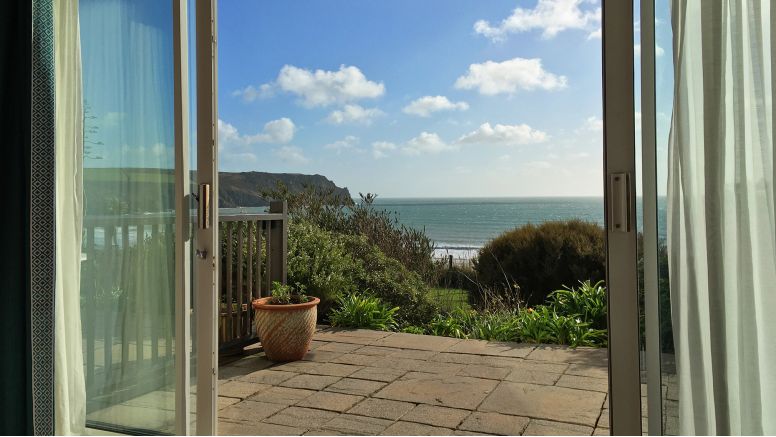 Once again I would like to thank all guests and staff for their continued support. It is much appreciated. I wish you all the very best of health.
With best wishes,
Toby Ashworth, Proprietor
17th March 2020 - A proportional and precautionary approach to coronavirus
I appreciate many will be concerned about the coronavirus so I thought I would write and let you know The Nare's position and our strategy to mitigate the virus.
Firstly some positive news and to give a sense of proportion. At the time of writing I can report there are no known cases of the virus on the Roseland Peninsula. The Nare's secluded location means it is still very much business as usual down in this quiet corner of Cornwall.
The following images were taken on Monday 16th March 2020: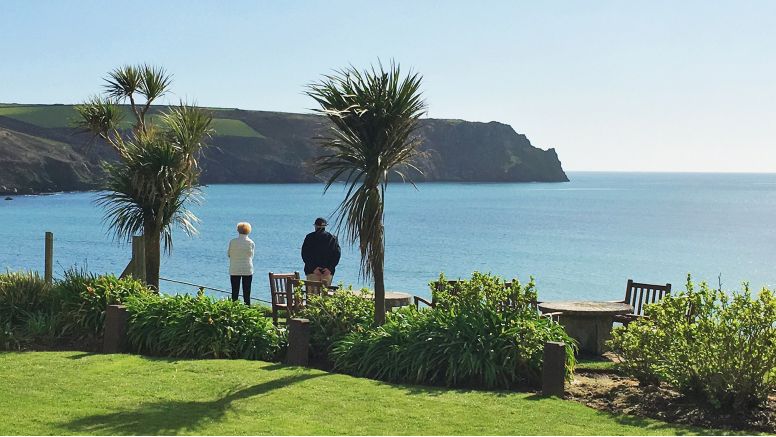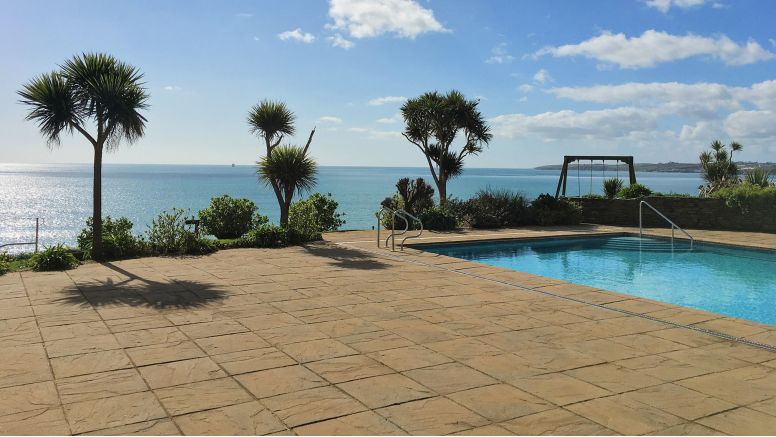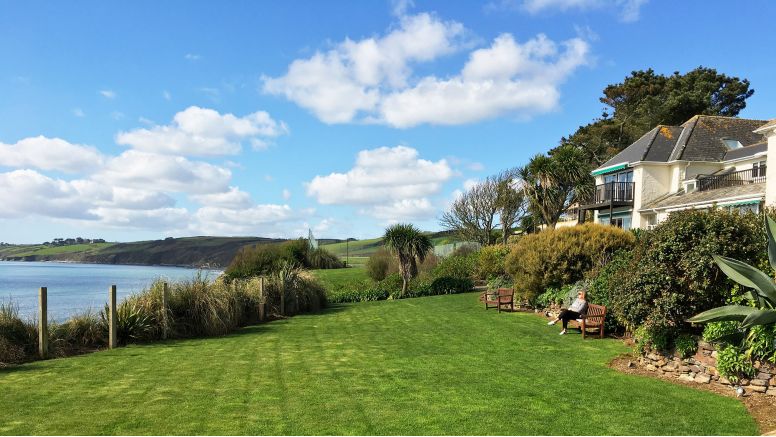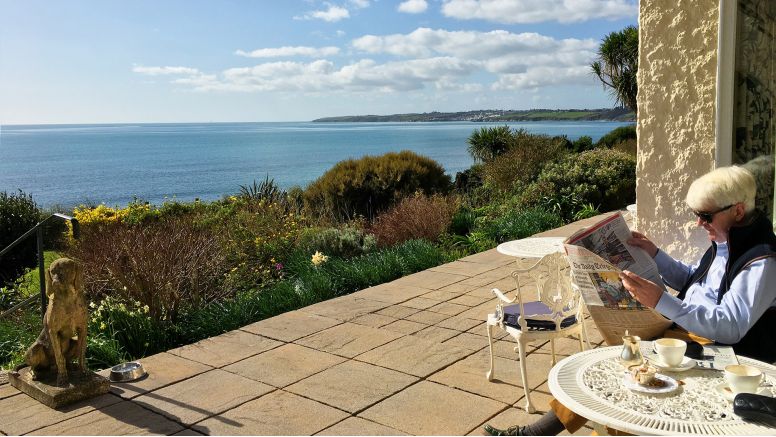 The first phase aim is to prevent the virus reaching the hotel. We are actively identifying those that potentially may carry the virus in order to stop them visiting the hotel. This applies to all guests, visitors and staff. We have put in extra measures to enhance the cleanliness and hygiene around the hotel. We continue to monitor and follow the advice from Public Health England.
We are currently monitoring all guests who are due to arrive and identifying whether they have been in contact with anyone who is suspected of having the virus, if they have travelled overseas and their movements in the last 14 days, and, of course, those who are showing symptoms. We are also monitoring all staff members closely each day. Fortunately staff holidays finished in February and those that were away have already returned and been checked. None have needed to self-isolate.
For example: so far we have postponed the bookings of all overseas guests who were due to arrive. They will not be checking into the hotel. Another guest, who has already self–isolated at home due to a possible contact with someone from their international London office, will not be arriving at The Nare.
Therefore we ask all guests due to stay to the consider the following 4 questions before leaving home and to advise that we will be asking the same before guests check into The Nare:
Have you travelled outside of UK within the past 14 days? If so which countries have you transited or visited?
Are you showing any symptoms suggestive of coronavirus? Common symptoms include a fever or a temperature of 37.8°C or above and/or a new persistent cough.
Have you knowingly come into contact with anyone who is suspected of having the Covid-19 virus within the past 14 days?
Are you prepared to have your body temperature screened on arrival at The Nare?
At the time of writing The Nare Hotel remains open for business but will, of course, be following current advice. The issue of closing the hotel is also on our mind. We do not plan to close unless the Government issues such an instruction.
Generally insurance policies do not cover guests who have a disinclination to travel without good reason. Whilst The Nare cancellation policy remains valid we are mindful of looking after our guests. Therefore we have introduced a Postponement Policy to give those guests who would otherwise need to cancel the opportunity to change their booking dates. Alternatively, we are offering a Gifting Policy where a booking may be transferred to someone else who can stay instead e.g. another family member. As a Nare gesture if gifting to your children then their children (your grandchildren) may stay without a room charge.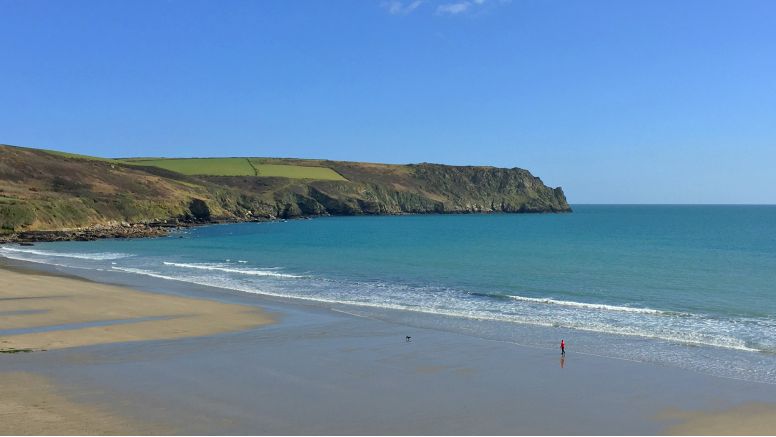 I do hope that many of you will continue to visit us over the coming months. The beaches and coastal paths are open and, as a secluded country house, this is a very good place to be in the country to take in the fresh sea-air and a break away from the hurly burly of life. From that point of view The Nare is in a fortunate location. We look forward to welcoming you to Cornwall.
I wish you well in these difficult times.
With best wishes,
Toby Ashworth, Proprietor