IN THE DINING ROOM
The Nare's Traditional Sunday Luncheon in the Dining Room is a gracious and traditional affair. One should arrive in time for an aperitif in the Cocktail Lounge before being shown to an elegant sea-view table.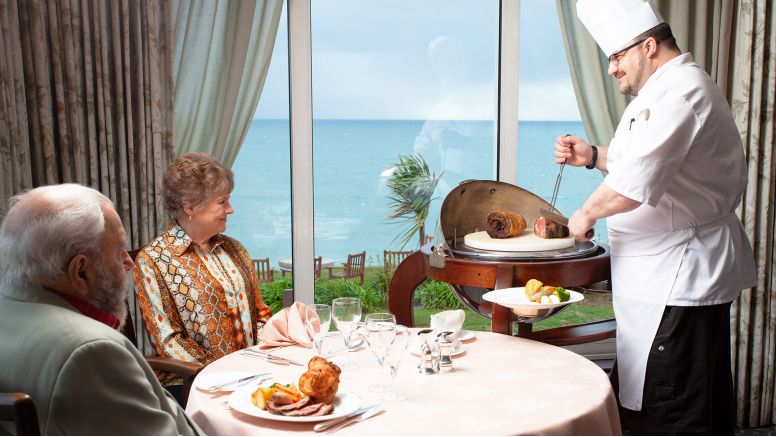 Giant Yorkshire puddings are served alongside the finest cuts of Cornish beef and lamb and all the trimmings one would expect, all served at the table of course. Slightly formal, but certainly not stuffy, The Nare's Traditional Sunday Luncheon is an occasion in itself.
DINING ROOM WIDGET GOES HERE
ON THE QUARTERDECK
There is also a roast dish included on The Quarterdeck menu on a Sunday. Whilst it doesn't have the glamour of the full Traditional Sunday Lucheon served in The Dining Room, it is included for those that prefer to enjoy a smaller roast dinner in a relaxed setting.