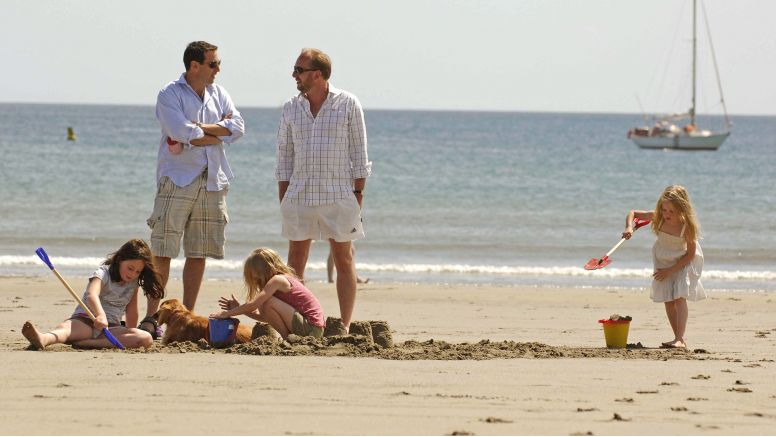 There are over three hundred beaches in Cornwall and Carne is one of the best. The sheltered bay is perfect for safe swimming and at low tide an expanse of golden sand, shallows and fantastic rock pools, makes it a child's paradise.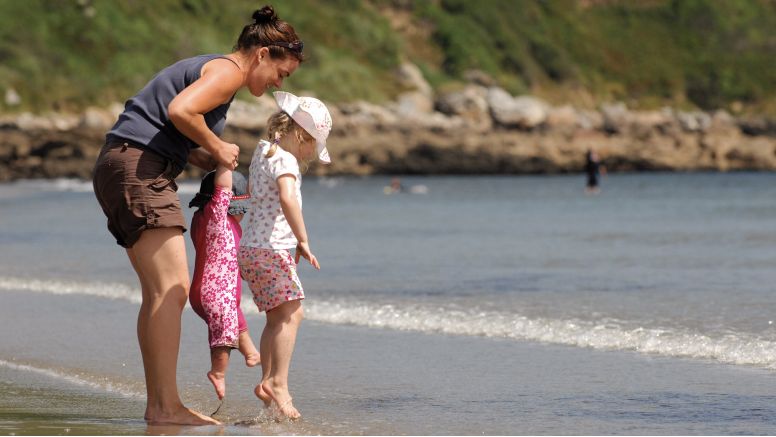 The beach's very gentle sloping shelf is ideal for small children and older guests, and at low tide a mile of golden sand gives acres of space for a game of beach volleyball or cricket. The sheer size of Carne beach combined with the soft swell of the south coast (no surf boards in sight) means the beach rarely feels busy.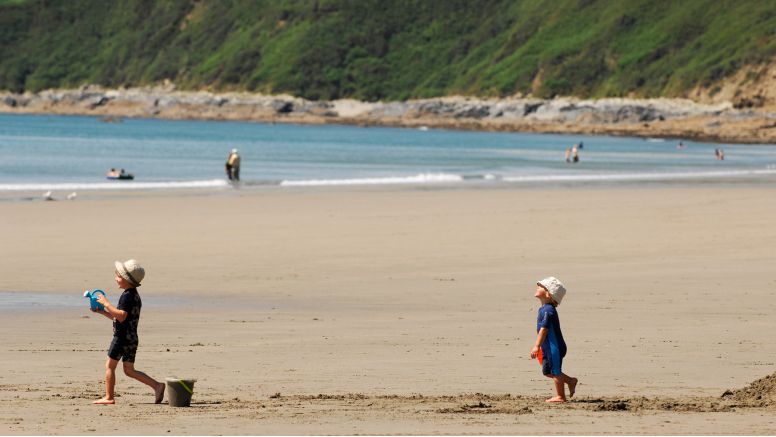 Hotel kayaks are available for guests to use on the beach and on windy days, the length of the beach and the bay, make it suitable for sailing, wind surfing or kite-flying.
Carne Beach is a great place to while away a summer's day or enjoy a stroll along the water's edge perhaps catching a glimpse of a dolphin or some of the visiting seals.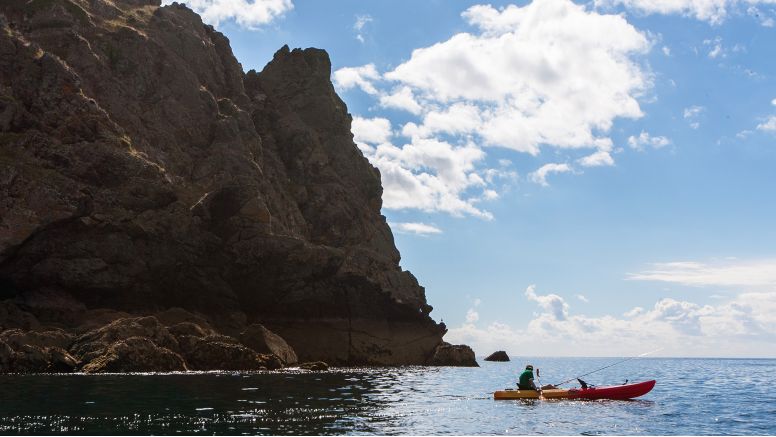 DOGS ON CARNE BEACH
Dogs are welcome on the beach throughout the year. During the summer season they should be kept on the lead on the beach during the daytime, though in the morning and evening and during the winter months they can run for miles across the sand.