WALKING THE ROSELAND
The Nare sits in National Trust land close to the South West Coast Path, which offers instant access to some of Cornwall's most beautiful walks. Walk east towards Portloe along dramatic and scenic cliffs or amble west towards Portscatho and St Anthony's Head over flatter terrain. Every season frames new views through trees and different varieties of wildflowers covering the paths. The hotel has umbrellas and wellies for guest to use whilst at the hotel and the drying room is there for any wet clobber.
The Fal estuary lies close to the hotel, offering the opportunity to walk along the sheltered river footpaths, through woodlands and close to the water's edge. Here the estuaries are alive with birds, the river is bustling with life and a walk is always an adventure.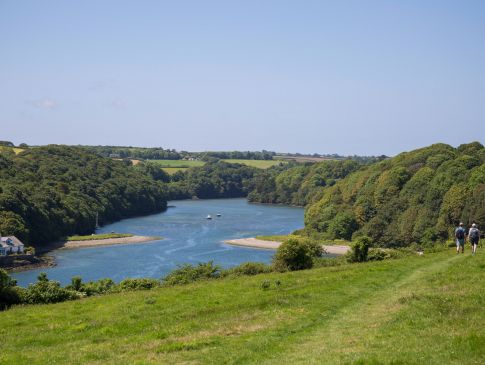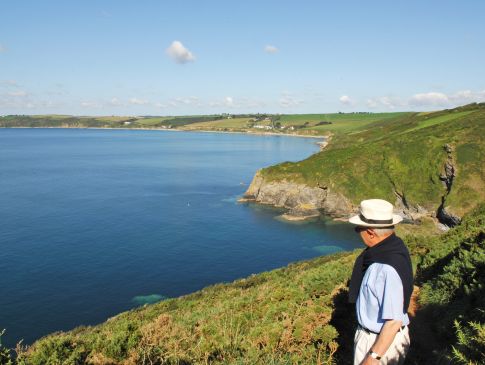 WALKING BREAK AND SCHEDULED WALKS
Autumn is the best time of year to enjoy coastal walking in Cornwall.
There is a Week of Walks taking place at The Nare in November 2019. During this week there will be a variety of guided walks that guests can book onto without charge. Alternatively, book a stay during late October or November and enjoy a guided walk, either privately or by joining the weekly scheduled walk. If one prefers to walk alone, the hotel has recommended routes and maps, whilst its chauffeur service allows guests to access any section of the Cornish coast path with ease.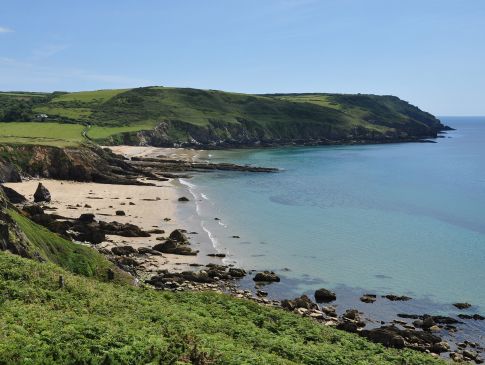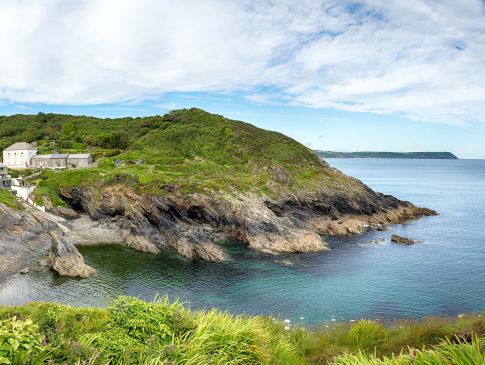 BESPOKE GUIDED WALKS
The Nare offers bespoke guided walks with Simon Hammond. Simon has a passion for walking and has thoughtfully crafted routes along three different stretches of Cornish coastline including St Ives, Land's End, Helford Passage and St. Anthony's Head. This is a great opportunity to discover Cornish scenery that lies further from the hotel than one would ordinarily venture alone.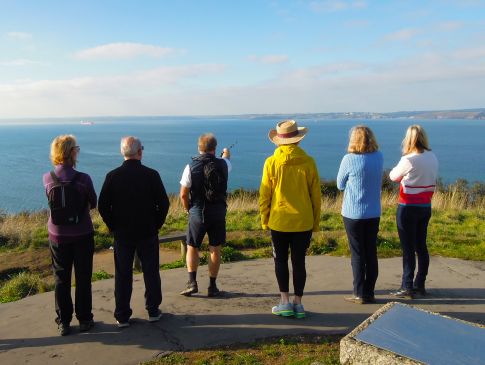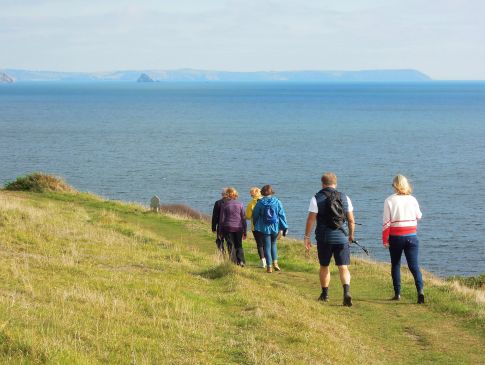 All walks include wonderful coastal or river views, the South West Coast Path and approved gastro pubs for the necessary lunch stop. Walks are tailored to suit your requirement, with options for shorter or all-day walks. Walks are ideally suited to groups of six people, although more may be possible on request.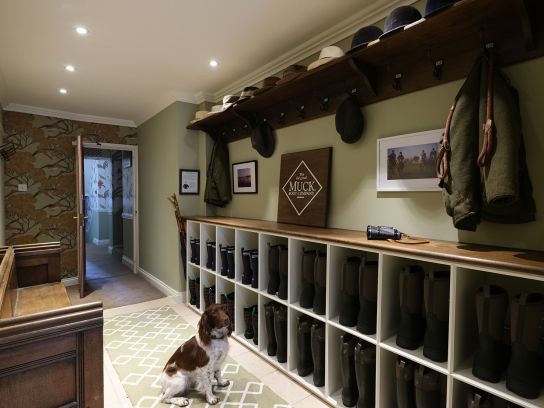 The Boot Room and Boot Butler
The Nare has a dedicated Boot Room stocked with a range of comfortable wellies from The Original Muck Boot Company, which means there's no need to bring wellies from home to enjoy a wander on the beach or the coastal footpath.
Click here to find out more
Please contact the Reservations team to discuss walking at The Nare: