The Nare Chauffeur Service was introduced a couple of years ago with the purchase of a luxurious Nare-blue Range Rover. The Nare has since added an equally luxurious Mercedes 8 seated vehicle to the chauffeur fleet. Both vehicles are available for guests to travel in comfort from their own homes to The Nare and back again.
This service is designed for guests who do not wish, or are not able, to travel to The Nare independently. One of The Nare's dedicated chauffeurs will meet you at your home to drive you effortlessly and in true Nare country-house style to the hotel allowing you to sit back and enjoy the views, and returning you safely at the end of your stay.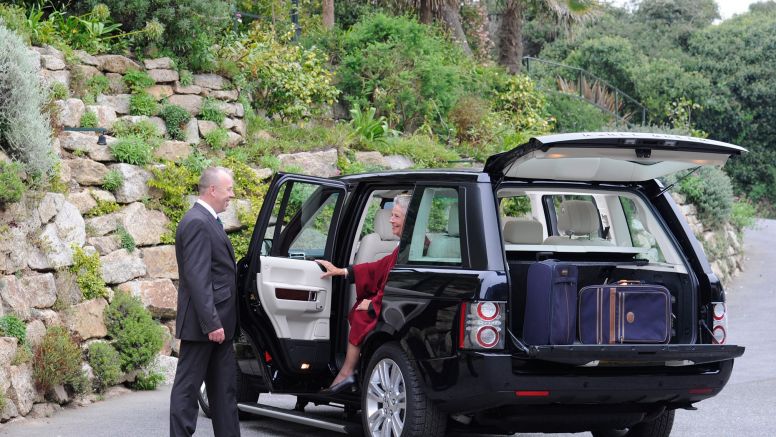 The Nare's chauffeurs are careful and experienced drivers, and will telephone the evening before to re-confirm arrangements for one's peace of mind. They will arrive promptly to assist with luggage and load it into the car.
During the journey, newspapers, water and light refreshments are available and the chauffeur will stop for breaks as often as necessary, to ensure a comfortable and relaxed journey from beginning to end. This service is only available as part of our Quintessential Country-House arrangements, when making a room reservation.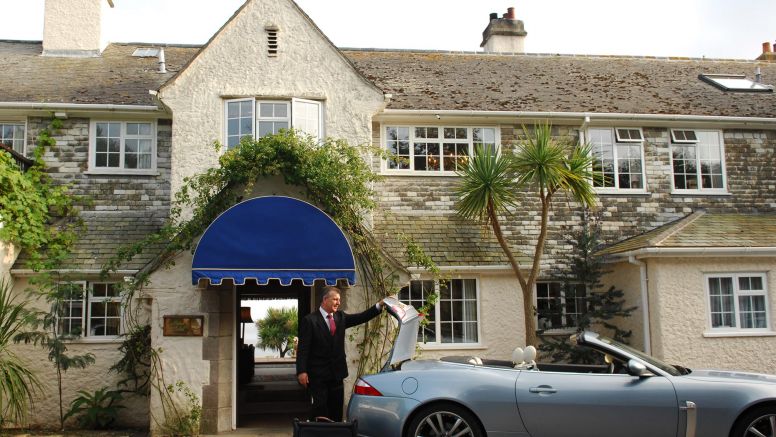 The Range Rover, Mercedes and a 7-seater Ford Galaxy are also available to take guests on excursions, whether it be to local gardens, Tate St Ives, the Maritime Museum, Land's End, the Minack Theatre or shopping trips in Falmouth or Truro. Excursions are available by appointment at reasonable rates.