FAMILY ROOMS
Many of The Nare's rooms and suites are large enough to comfortably add an additional bed for a child. There are also several rooms that feature an en-suite cabin room for one or two children. For older children arrangements can be made to provide rooms next to the parents' room where possible.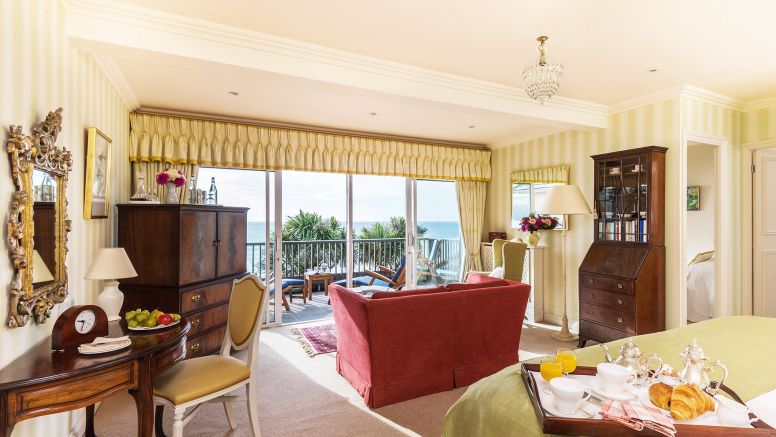 There are also four suites that have, or can accommodate additional beds:
The Melinsey Suite - A ground floor country-view double/twin bedded suite with a private bathroom and a private lounge. This suite is ideal for a family of up to four when the private lounge is easily converted to a twin bedded cabin room for children.
The Gwendra Suite - A country-view double/twin bedded suite, with a private bathroom and an open plan sitting room. There is also an adjoining single cabin room suitable for a child. This suite is on the first floor of the hotel.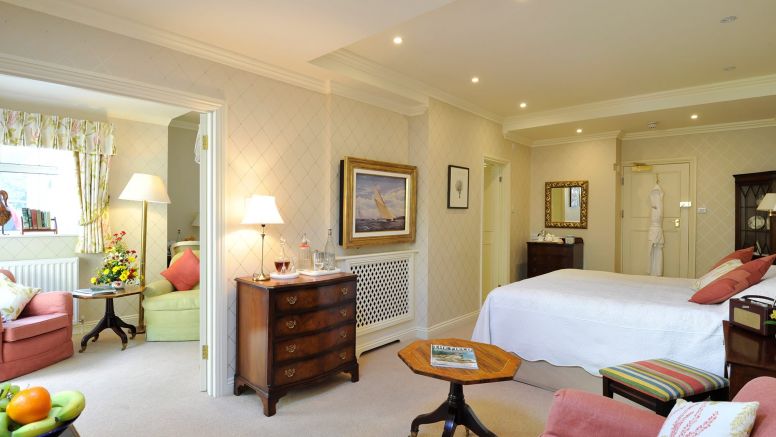 The Kiberick Suite - A spacious sea-view double/twin bedded Junior suite, with a private bathroom, private sitting room and balcony. The suite has an en-suite single bedded cabin room which is suitable for a child. The Kiberick suite also has an inter-connecting door to a single sea-view room.
The Pendower Suite - The hotel's largest suite, with sleeping for up to four people and panoramic sea views in all directions. A small vestibule leads to a comfortable sitting room overlooking Nare Head. Separate bathroom and shower rooms lead to a spacious master bedroom with fabulous views along the coast. This suite has its own dedicated kitchen and a small cabin room suitable for children. An adjoining separate deluxe room sits alongside this suite and if taken with the suite gives guests the whole of the West Wing top floor.
SINGLE ROOMS
The Nare has Country View and Sea View rooms which are specifically designed for those travelling alone. They can also be a more cost-effective option if you are travelling as part of a larger group but only require a single room.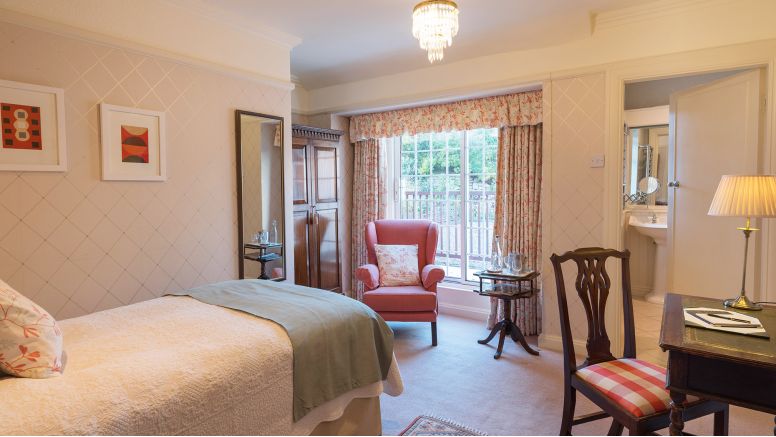 ACCESSIBLE ROOMS
The Nare has a number of more accessible rooms which are situated on the ground floor. These rooms are equipped with walk-in showers and there is also a wheelchair-accessible room with wet-room washing facilities. The Nare has a small lift which operates between the ground floor, first floors and the indoor swimming pool. There are several rooms and suites on the first floor which also have walk-in showers.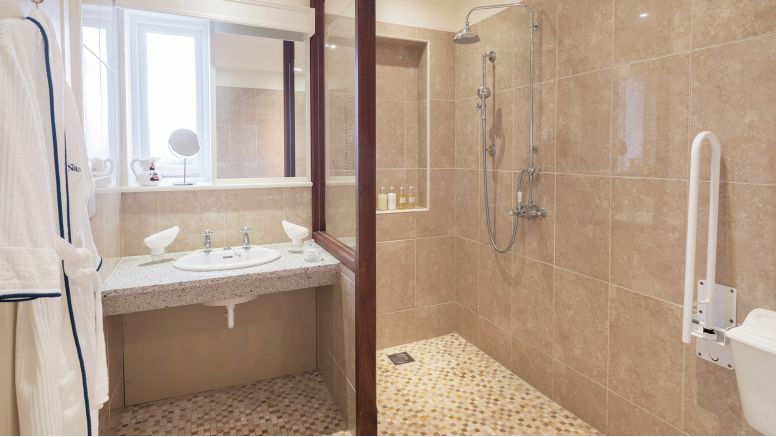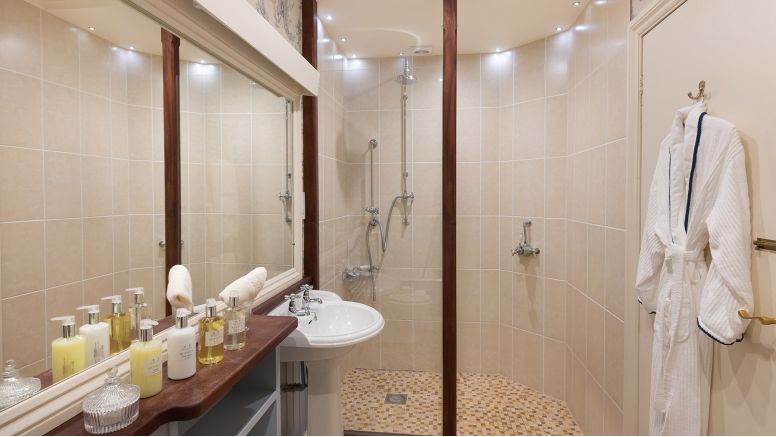 Our Reservations Team are available from 7am - 11pm to help identify the room that best suits your requirement.