The classic yachting decor and teak panelling of The Quarterdeck restaurant provides an informal atmosphere for dining and simply relaxing. It is a great place to enjoy good food, good company and stunning views over Gerrans Bay.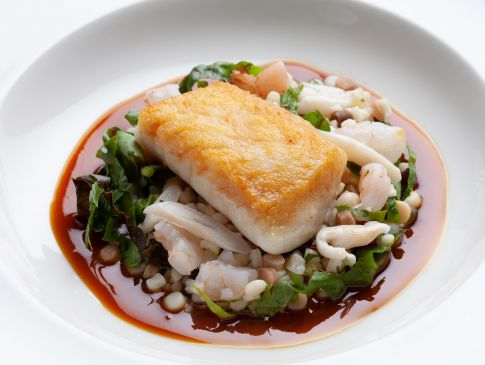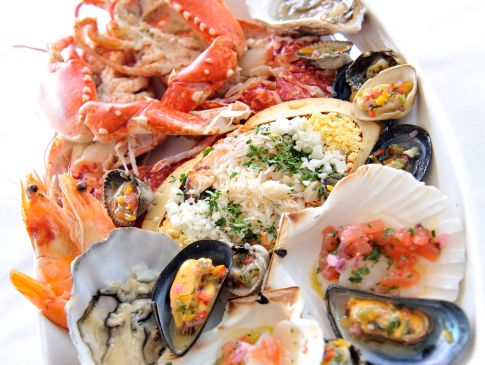 The sea views are even more spectacular from the terrace which affords a delightfully sheltered sun trap in the summer. Open to guests and non-residents The Quarterdeck is also an ideal place to meet up with friends and family at any time of the day (advance reservations are recommended for non-residents).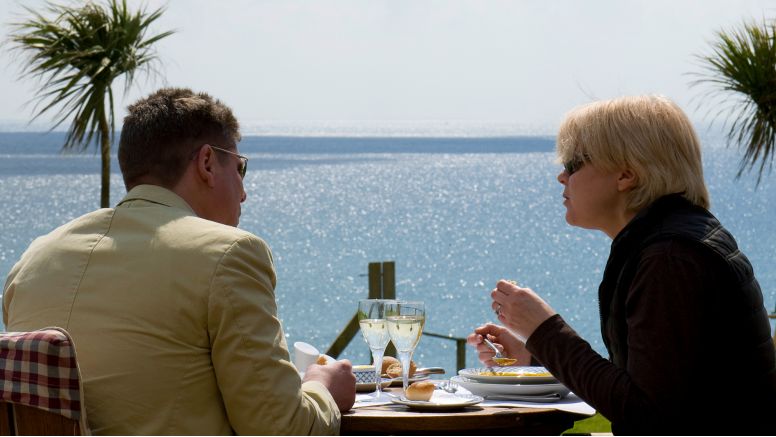 Alongside the terrace lunch menu there is a daily-changing table d'hôte menu from October to March. There is also a table d'hôte menu every Sunday with a roast dish included. The table d'hôte menu offers 1, 2 and courses for £19.00, £23.50 and £28.00 respectively.
The Quarterdeck supports many local suppliers and specialises in Cornish-reared beef and the finest fresh, local seafood. Dishes are crafted with passion, creativity and a commitment to exquisite cuisine reflected in the restuarant's two AA rosettes for culinary excellence.
OPENING HOURS:
Open throughout the year as below:
10.00am: Morning Tea and Coffee
12.00pm: Lunch service until 2.30pm (2.00pm October - March)
3.00pm: Afternoon Tea service until 5.00pm*
5.30pm: Children's Early Supper for residents
6.30pm: Family Dining for residents
7.00pm: Dinner service (Guests seated by 9.00pm)
Hot and cold drinks and light bites are available throughout the day and all of the menus can be viewed using the links below. For more information on Children's Early Supper and Family Dining for residents please click here.
* Afternoon tea may be served in the hotel cocktail lounge from October to March.
Make a Reservation