Cornwall has inspired many of the UK's leading artists and the walls of the hotel are adorned with Bettye Gray's extensive collection of twentieth-century art. There are lots of opportunities to visit the places that inspired these talents and perhaps buy some art to take home.
The Nare also has its own Artist in Residence: Jeanni is in the hotel most days giving art lessons and painting pictures for guests.
The Nare is a short journey from St Ives where the Tate and Barbara Hepworth's sculpture garden are the main attractions for art lovers. Close to St Ives, discover Newlyn where the famous school of artists drew inspiration during the early twentieth century. A visit to Penlee House and the Newlyn Gallery covers both old and new art inspired by this part of the Cornish coast. Below is a larger list of galleries you can visit and buy art to take home, starting with those closest to The Nare: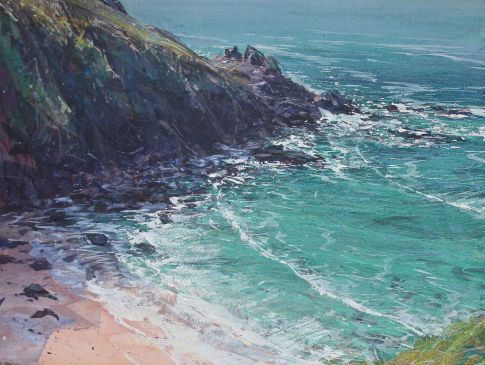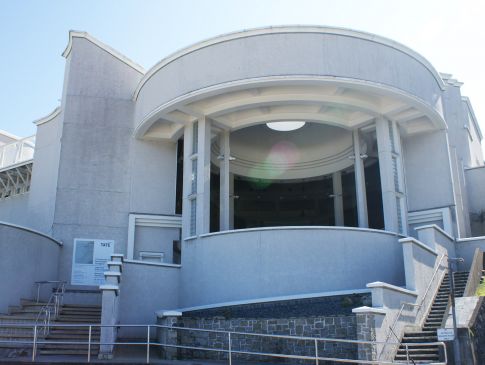 Veryan Gallery - Veryan Green
You will have passed this informal and relaxed Gallery on the way to The Nare. Containing an ever-changing selection of original paintings, mainly by Cornish artists including Margaret Merry. There is also a wide range of prints, ceramics, sculptures, pottery, silks, woodturning, jewellery and cards.
Tregony Gallery - 58 Fore Street, Tregony
A small and friendly gallery in the main street that specialises in showing work by contemporary Cornish artists combined with mixed and solo exhibitions throughout the year with styles ranging from modern abstract to traditional.
The Harbour Gallery - Portscatho, near St Mawes
The Harbour Gallery is one of Cornwall's freshest galleries. They aim to be innovative in their ideas and regularly host exhibitions in unusual locations. With informal monthly newsletters and "Meet the Artist" evenings at the gallery, there is always something of interest on the agenda.
The New Gallery - Portscatho, near St Mawes
This not so new gallery (1985) shows a wide selection of established West Country artists, having the privilege to exclusively represent some of them. There is also a ceramics and craftwork section.
The Square Gallery - 5 The Arcade, St Mawes
Hosts a diverse range of original contemporary art, in contrasting styles aimed to appeal to a wide variety of tastes. On the craft side there is metalwork, glass and textiles to name but a few.
Trelissick Gallery - (National Trust) Feock
Just across the King Harry ferry, this gallery is housed on two floors in an award winning converted nineteenth century barn alongside the internationally famous garden. It aims to present the very best of contemporary arts and crafts people working in Cornwall. Artists include Robert Jones, Mike Hindle and Rachael-Mia Allen and the fine raku ceramics by the Rudge family.
Bishop Philpot Gallery - Green Street, Truro
A relatively new gallery located in an old ecclesiastical library which itself is one of the most interesting and historical buildings in Truro. In contrast this light and airy gallery focuses on new talent from Cornwall and Europe.
Glass House Gallery - Kenwyn Street, Truro
An interesting mix of printmakers, potters, paintings and jewellery all housed in a converted stable block not far from the Cathedral and the Royal Cornwall Museum.
Royal Cornwall Museum - River Street, Truro
Situated in the specialist quarter of Truro the museum has permanent displays on the social and natural history of Cornwall from the Stone Age up to the present day. As well as an important collection of ceramics and a changing display of fine and decorative art, there is an internationally important collection of minerals. Temporary exhibitions are staged throughout the year.
Beside the Wave - 10 Arwenack Street, Falmouth
Housed in a Regency building and overlooking the sea, Beside The Wave is located in the main street of Falmouth opposite the Church. Many of Cornwall's most celebrated artists exhibit at the gallery including Ted Dyer, Mike Hindle, Amanda Hoskin, Robert Jones, Paul Lewin, Neil Pinkett, Andrew Tozer, Richard Tuff, Andrew Waddington and Benjamin Warner.
Falmouth Art Gallery - The Moor, Falmouth
Situated in the Municipal Buildings, their art collection includes works by Sir Alfred Munnings PRA, Dame Laura Knight RA and Henry Scott Tuke RA. It also houses the famous painting "The Lady of Shallot" by John William Waterhouse.
Juliet Gould Gallery - 1 Church Street, Mevagissey
This gallery has the accolade of being one of just three galleries in Cornwall selected by the Crafts Council in 1995. It has continued to achieve this high standard by having a policy of featuring crafts from all over the country. Ceramics are a speciality but there are also automata, baskets, glass, sculpture and wood. The painters exhibiting are primarily from Cornwall including John Dyer and John Piper plus there are six shows staged each year to introduce new artists.
Fowey River Gallery - 38 Fore Street, Fowey
This gallery has established itself as an important venue for discerning buyers and collectors of Cornish contemporary art by an impressive selection of artists, including Terry Frost and Robert Jones. Excellent quality crafts are also available.
The Cry of the Gulls - 2 Webb Street, Fowey
A wide range of interesting paintings, sculptures and ceramics, plus crafts in textiles and papier mâché. Most of the exhibitors are drawn from the West Country, plus there are also limited edition prints.
The Tate Gallery - St. Ives
Opened in 1993, the Tate St Ives has just had its 2,000,000 visitor. The building itself is an architectural masterpiece over looking Porthmeor beach. The Tate St Ives has introduced modern art to an entirely new audience. Dont forget to visit the nearby Barbara Hepworth Museum and Sculpture Garden.