HEATED OUTDOOR POOL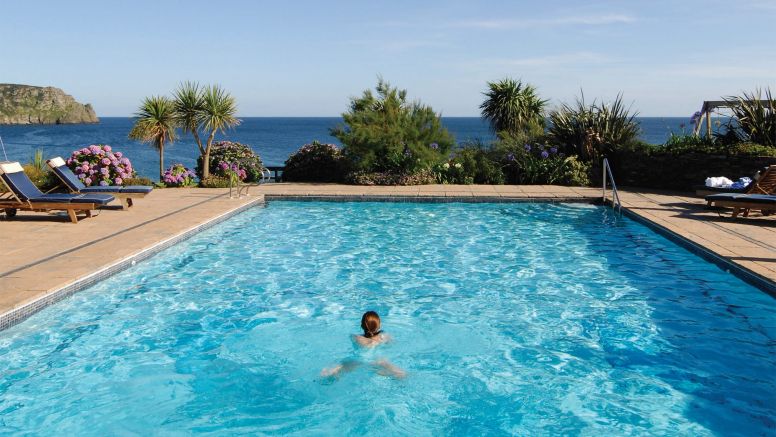 The outdoor pool is located next to the terrace outside The Quarterdeck restaurant. Flanked by the beach huts to give some shelter from the elements, the pool area is surrounded by sun loungers and enjoys fantastic views across the gardens, over the beach and out to sea. The outdoor pool is open between May and October and is heated to a warm 30 degrees.
WARM INDOOR POOL & SPA-POOL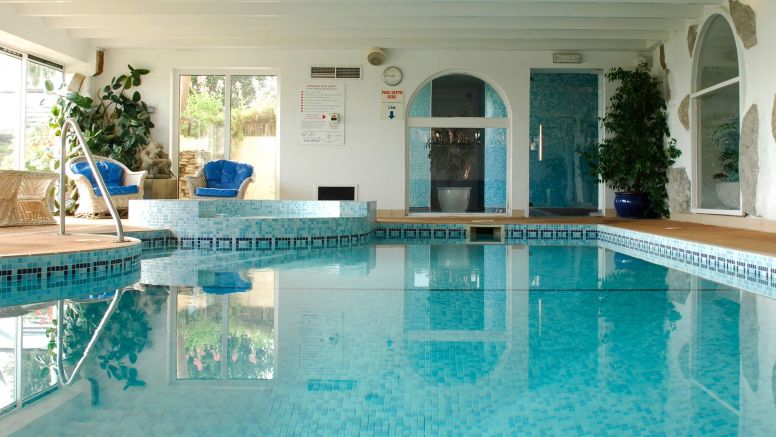 If the weather is not quite warm enough for you to brave the outdoor pool, the indoor swimming pool is a great alternative. The indoor pool has its own jet stream for ambitious swimmers or a hot hydrotherapy spa-pool, sauna and steam room for complete relaxation.
OUTDOOR HOT TUB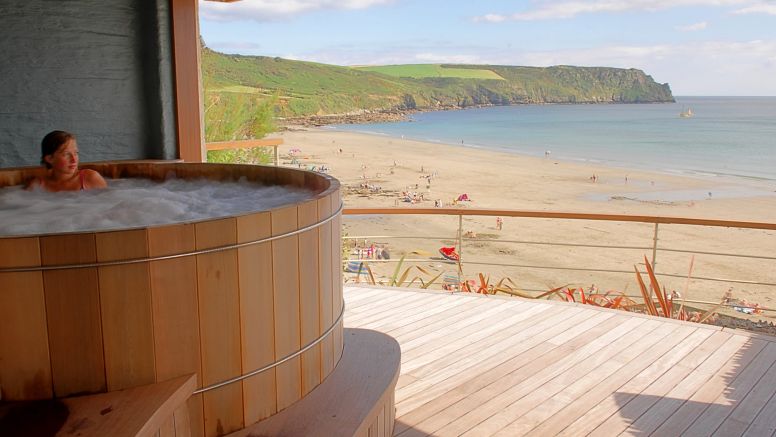 The outdoor Hot Tub sits in the shelter of a beach hut perched in a commanding position overlooking the bay - the hot tub with the best view in the UK. Warmed to an enticing 97F/36C degrees all year round this is a great place to relax with a glass of Tattinger and watch the sun go down on Nare Head.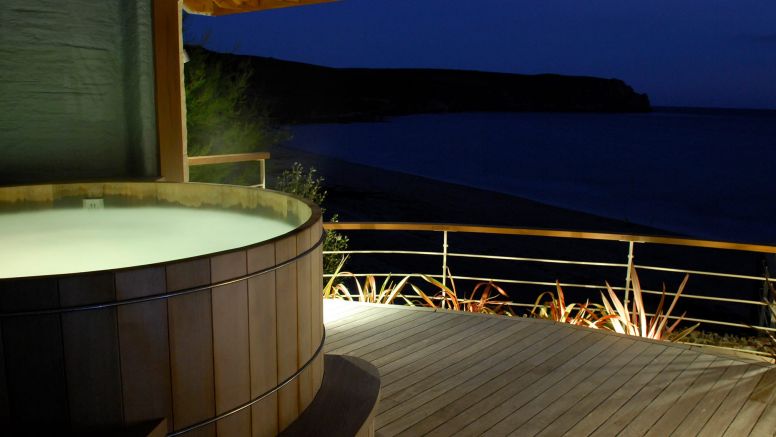 EXCLUSIVELY FOR GUESTS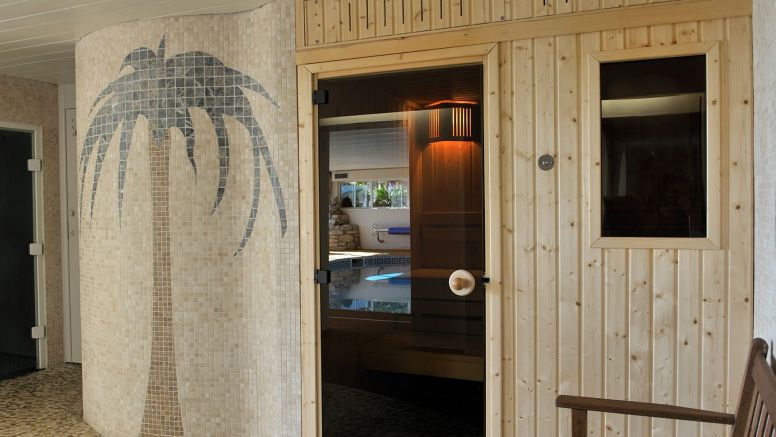 The hotel pools, hot tub, gym, sauna and steam room are for the exclusive use of guests staying at The Nare, with the exception of a restricted number of spa and leisure packages.