MILD MARITIME CLIMATE
As the most south-westerly region in the United Kingdom, Cornwall is on the eastern edge of the Gulf Stream and as a result, enjoys a mild maritime climate. Whilst the rest of the UK operates on a continental climate, the maritime climate in Cornwall means milder temperatures and more hours of sunshine than any other county (see graphs at the bottom of the page to see the comparison with UK averages).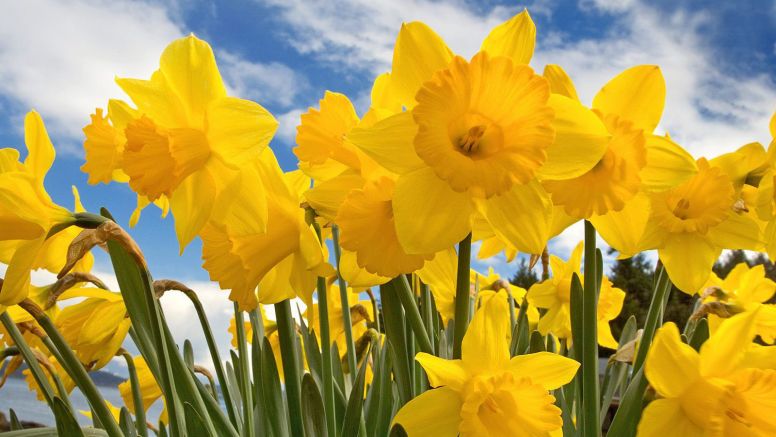 This mild climate means Daffodils grown in the hotel gardens are on the tables for Christmas and spring arrives here before the rest of the country. In fact, the now renowned Cornwall Spring Story - founded by Nare proprietor, Toby Ashworth – declares that 'the moment Cornish Magnolias flower, spring has arrived in England'. This is often in February and a month earlier than anywhere else in Britain.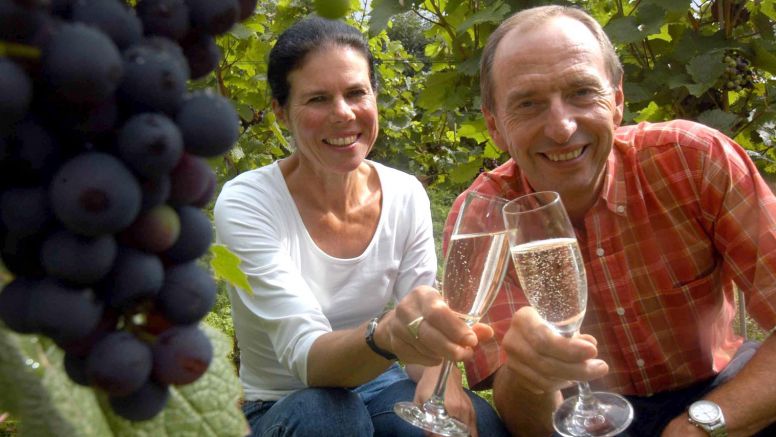 The sunny conditions and mild temperatures also means the county has a number of successful vineyards, a couple of which have recently gained some high profile recognition.
The other interesting thing about Cornwall is the amount of light it enjoys, the result of light reflecting off the sea on both sides. This light has inspired artists in Cornwall over many centuries, helping to make even the most beautiful landscapes that much more vibrant, and is one of the reasons Cornwall has such a rich artistic heritage.
SUBTROPICAL MICRO-CLIMATE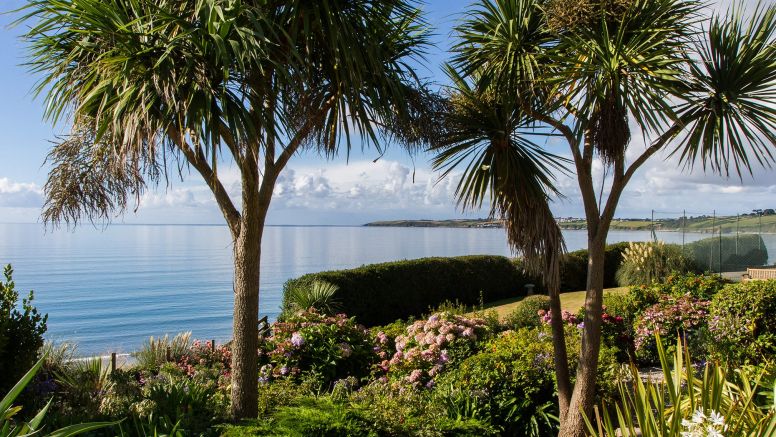 The Roseland Peninsula, on which The Nare resides, has an even milder climate compared to the rest of Cornwall. A part of the south coast of Cornwall, the Roseland has its own micro-climate that allows Palm trees, Agavé plants and other subtropical flowers to flourish in the hotel gardens. For the various Cornish gardens on the Roseland, this micro-climate provides the perfect conditions to grow a wide variety of interesting and colourful plant species.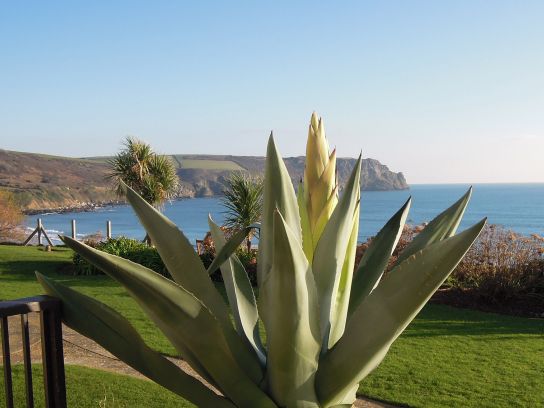 The Nare's Flowering Agavé Americana
Right now The Nare Hotel is witnessing a phenomena of the natural world. One of the hotel's Agavé plants that flowers only once in 20-30 years, has begun to bloom.
Find out more
THE NARE'S FAMOUS NO SNOW POLICY
After 20 years at The Nare, proprietor Toby Ashworth has seen cold snap upon cold snap turn to snow in the rest of England, while the Roseland remains completely free of the white stuff. So sure is the proprietor of The Nare Hotel of the mild micro-climate on the Roseland Peninsula that he offers one night without charge, for those staying on a four night break, if there is snow lying on the cocktail bar terrace for more than 24 hours.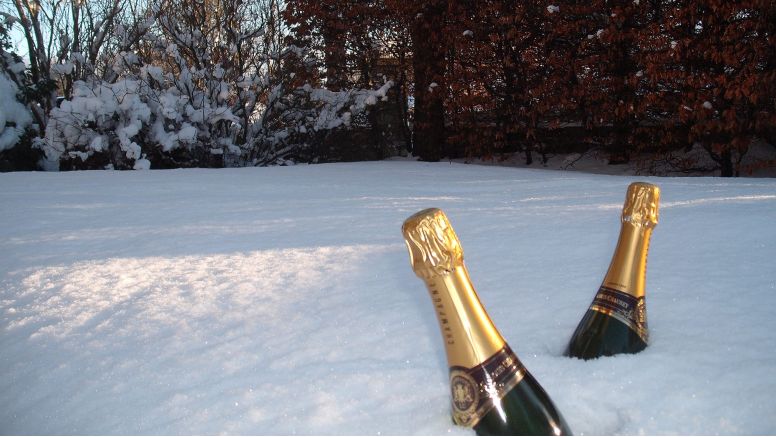 The only exception to the policy is over the Christmas and New Year period when snow is considered desirable for decorative purposes and even Ebenezer Scrooge might appreciate its attraction. The Nare's famous No Snow Policy has been in place for many years and there has not yet been a 'payout'!
TEMPERATURE AND HOURS OF SUNSHINE GRAPHS