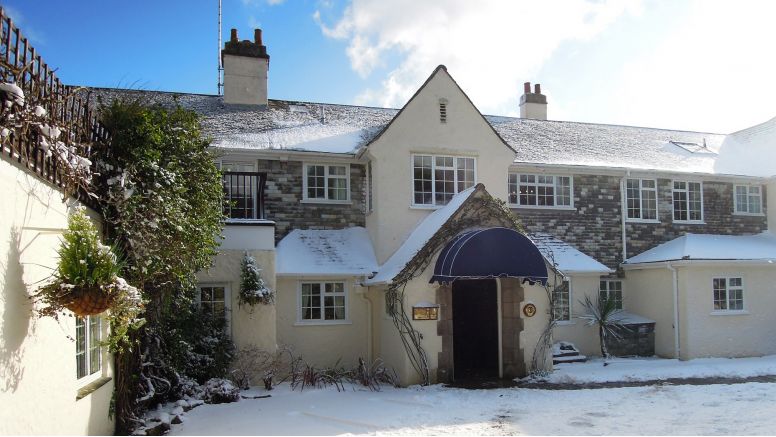 On the 1st and 2nd March 2018 extreme weather and heavy snowfall from Siberia, labelled The Beast from the East, was felt across the British Isles. Cornwall is usually exempt from such weather thanks to its position on the edge of the Gulf Stream and resulting milder, maritime climate. However, it could not escape this particularly freakish weather system, experiencing the worst snow and blizzards seen in the county for over 40 years.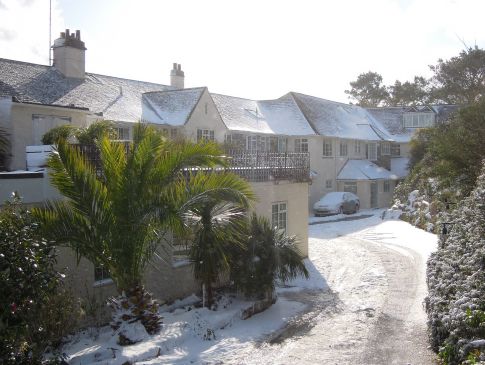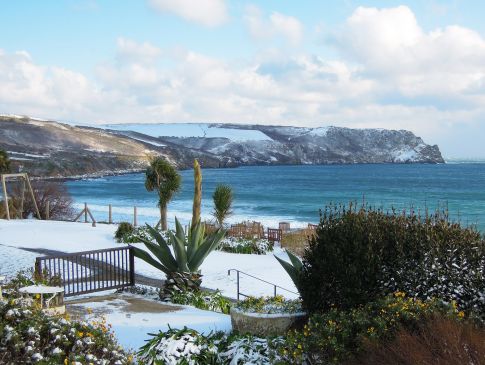 The Nare is located on the picturesque Roseland Peninsula, which is renowned for having a unique, sub-tropical climate. This is demonstrate by the palm trees and various other desert plants (such as the Agave Americana - shown above in the snow) found in the hotel gardens. As a result, snow at The Nare is very rare indeed - this may be the only time you see The Nare in a blanket of snow! Noticing this fact, Toby Ashworth (Nare Proprietor) introduced a No Snow Policy over 20 years ago to promote the warm and sunny micro-climate enjoyed at The Nare.
The Nare's No Snow Policy states that residents may have one of their four night's stay without charge, if snow laid on the cocktail bar terrace for more than 24 hours. The only exception to this is over the Christmas and New Year period when snow is considered desirable for decorative purposes and even Ebenezer Scrooge might appreciate its attraction. Despite valiant attempts by staff to thaw the snow, The Nare of course, honoured its commitment to the No Snow Policy and provided a free night's stay for resident guests.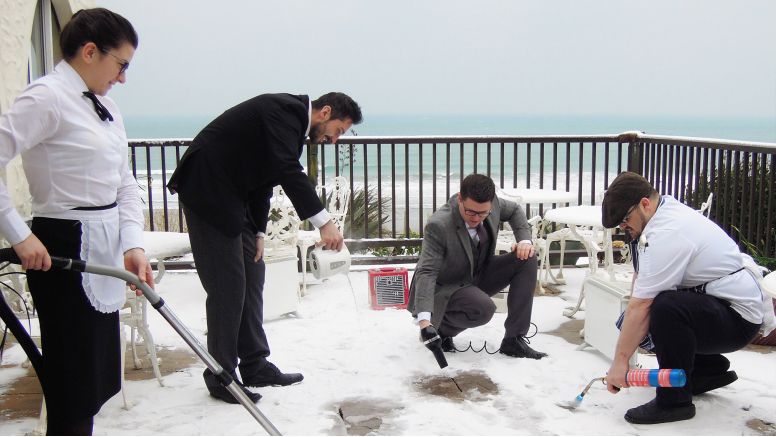 To deal with the freezing conditions, The Nare put in place some unusual procedures...
...Toby Ashworth's Land Rover was rigged with snow chains to shuttle guests and staff to the hotel. Toby then took to his skis to make his daily commute over the field and into the office – some will do anything for a nice, warm cup of tea! See the video...
Inside however was a dramatic contrast, with roaring log fires and of course, Traditional Afternoon Cornish Cream Tea. The Nare also, in true ski resort style, took the opportunity to prepare Tartiflette and Glühwein for guests to enjoy, to mark the most irregular weather in over 20 years at The Nare.