The Nare has its own walled garden in nearby St Ewe, which is tended by Karl The Nare's head gardener - the image below shows Karl in the garden during the summer. This cutting garden provides a wide variety of flowers throughout the year which are used to adorn the hotel's interiors.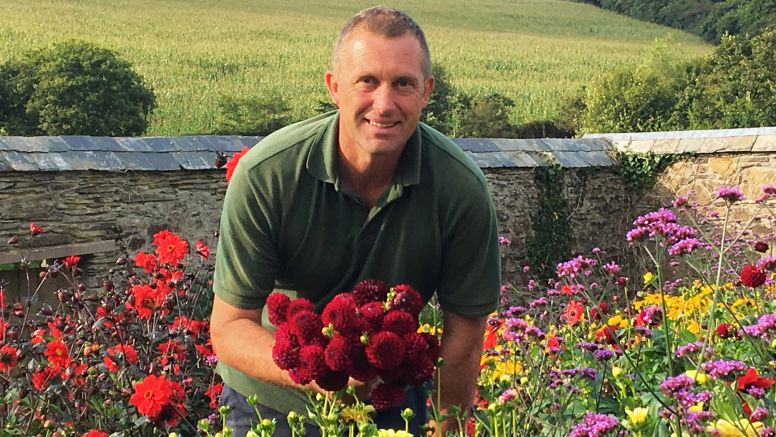 The current crop of stunning tulips (see images below) are paying absolutely no attention to the global situation and are flowering in all their glory. Rather than see them go to waste Katie Ashworth thought it would be a lovely idea to offer them to local residents to bring some much needed colour and cheer into their homes.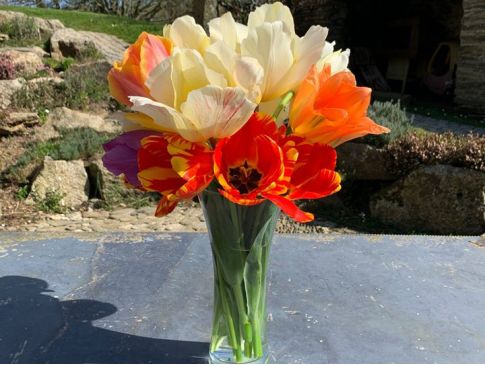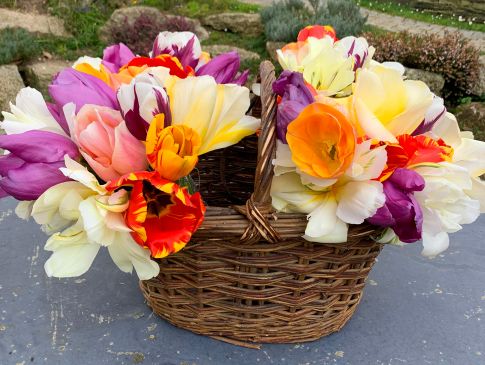 Over the past few weeks Katie and her daughters have delivered bunches of fresh tulips to many local doorsteps during their daily time of exercise. The image below shows Katie and one of the hotel hounds heading off to deliver some freshly prepared Nare tulips.