MORNING ACTIVITIES
In July and August The Nare will be running morning workshops three times a week from 10-11am. On Mondays meet and handle several birds of prey who will be visiting The Nare and watch them take controlled flight in the hotel gardens. There will be a chance to learn about each type of bird, their habitat and characteristics. There will be also a chance to feed them and have a photograph taken with them.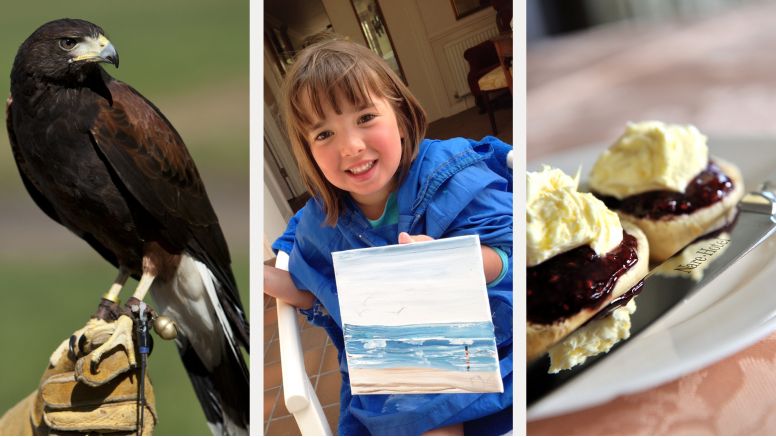 On Wednesdays join The Nare's Artist-in-Residence for a sketch or painting workshop. Learn about perspective and colours, and how to bring depth of field into a sketch or painting. On Saturdays join one of The Nare's in-house team to learn how to make the perfect Nare scone and shortbread.
BEACH PLAY
The long and sandy Carne beach is a child's paradise. The soft swell of the sea on the south coast, combined with gently sloping sand, make for safe swimming and plenty of shallows to play in. At low tide there is acres of space to play in and build sandcastles of huge proportions.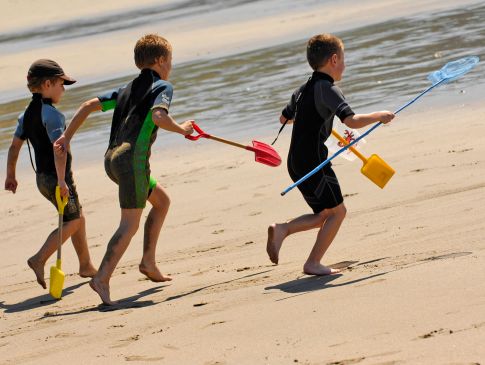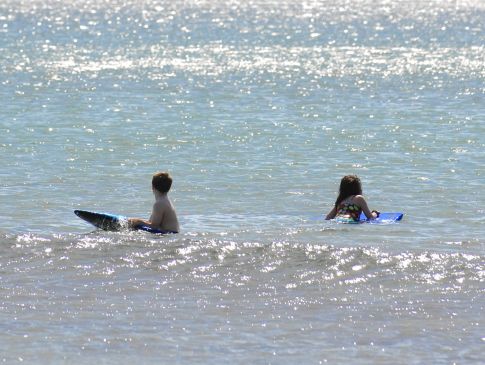 In fact, each summer The Nare runs a sandcastle competition for guests, to see who can come up with the most impressive design - photo evidence is required (see below). Cornish mining shovels are available for dads to help and the winner is featured in The Nare's annual newsletter - The Natter - released in September.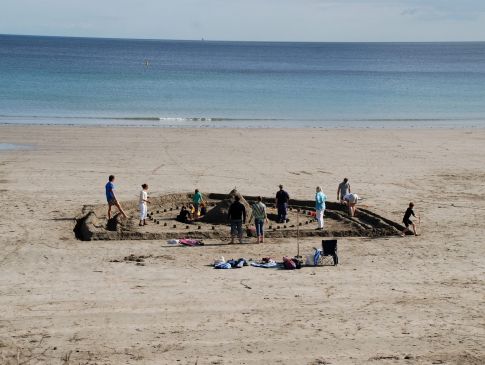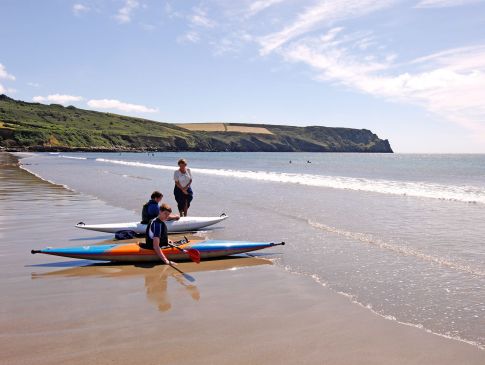 Fishing nets are available for exploring the endless array of rockpools that emerge as the tide goes out. The Nare also has kayaks and body boards available for use on Carne beach for those who are sufficiently confident.
DAILY FILM SCREENINGS
In July and August The Nare will be hosting a film screening in the library at 4.30pm each day. Different films will be shown per day to suit a variety of ages and interests, and will be accompanied by Nare popcorn. Please note these screenings will be unsupervised and therefore we ask parents to monitor their children whilst they are watching the films.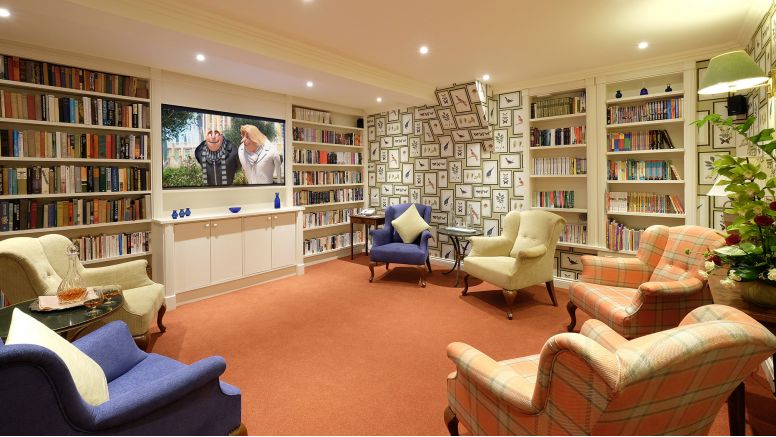 ESPIONAGE MISSIONS
In April 2017, The Nare published its very first book, To Snare A Spy. Written by renowned spy author Jon Stock, the story is set at the hotel and features long-standing staff members and locations across the surrounding Roseland Peninsula – an Area of Outstanding Natural Beauty. Following on from the launch of To Snare A Spy, undercover espionage missions will be in operation at the hotel this summer.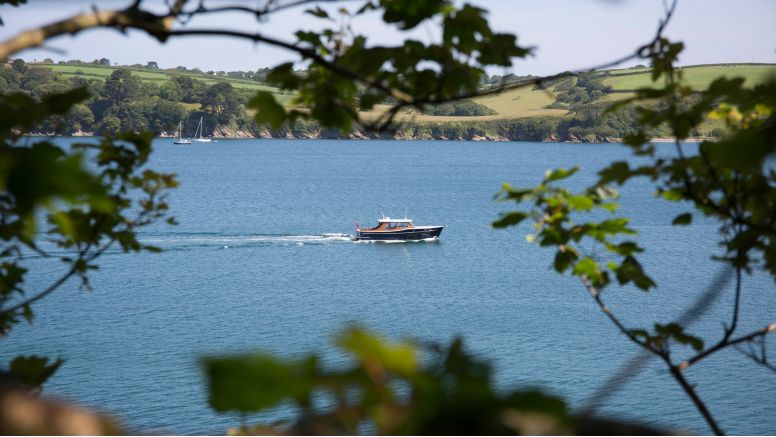 Noah and Clemmie - lead characters from To Snare A Spy - have left some unfinished business and resident agents are needed to follow up new intelligence leads. Codenamed 'Operation Snare', aspiring agents will be challenged to crack the code and uncover a further Russian mole within the hotel. Missions are a great activity to complete as a family and can be tailored for children as well.
OTHER ACTIVITIES
Of course, as a country house hotel, The Nare has plenty of ways to keep little minds and bodies active. The all-weather tennis court and croquet lawn, with wonderful sea views, are ideal places for a light-hearted or ultra-competitive family game. There is also a children's section within the library, which features a range of books to suit most ages. The Nare's Artist-in-Residence is also available to provide bespoke sketch, perspective and painting tuition, suitable for all ages and abilities.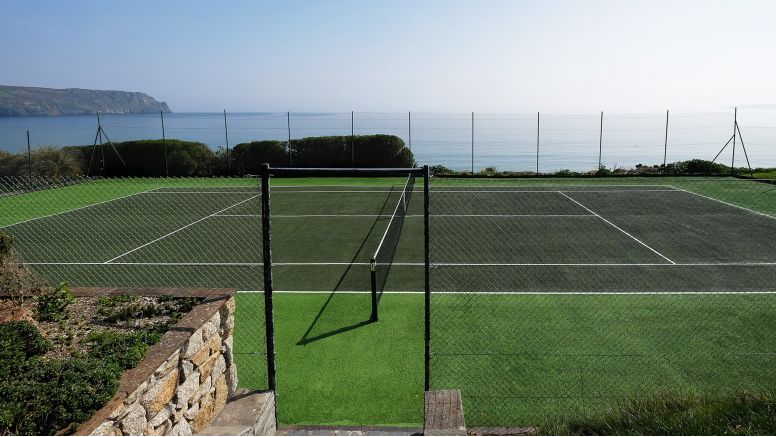 The board games cupboard is also on hand to provide another one, two or three generational family activity, should it take one's fancy. Games have been restocked this year, with something to suit most ages and abilities. Current contents includes Snakes and Ladders, Dominos, Solitaire, Guess Who, Connect 4, Pictionary, Trivial Pursuit, Cornish Monopoly, Chess and Scrabble.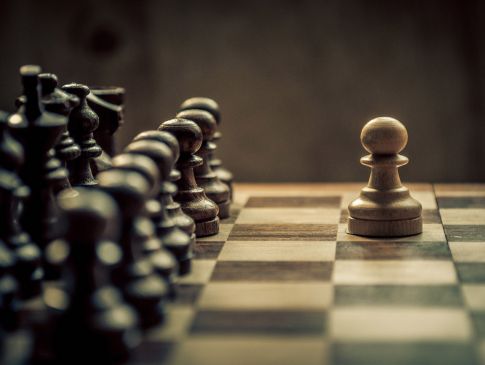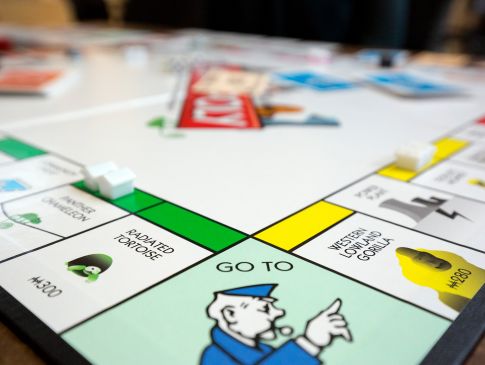 For more information on activities for children, please contact the Reservations Team on 01872 50 11 11.