The Nare's 22' Cornish Crabber has given a good number of guests over the last 15 years the chance to enjoy a day's sailing on Carrick Roads, but it has been on my mind for a while that the majority of guests do not have the opportunity or the inclination to sail. What was needed was a motor launch that would be more approachable for a greater proportion of guests.
The search for the right vessel began in January 2014 and despite some early suspect offerings and unforthcoming prospects the quest was put on hold as the summer approached. Then in early July, just before an unassuming late-Friday-afternoon junk email was prematurely deleted, something caught my eye. Was this just what we were looking for?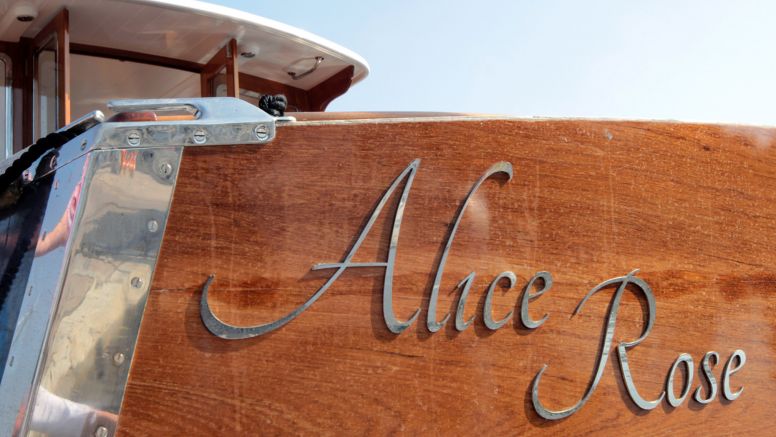 Wrong timing nevertheless, but worth a quick look at her sister ship in Falmouth the next morning especially since the brokerage market rarely comes up with the right boat at the right price. Realising that others' keen interest would be entertained on the Monday morning (3 offers and 4 enquiries) our holding offer was accepted by lunchtime on Saturday pending sea trials and surveys.
With an urgency to make use of her during the summer, several darting drives up the A303 to Cowes where she lay and several surveys, inspections and negotiations later, LiiT, as she was called then, was eventually acquired.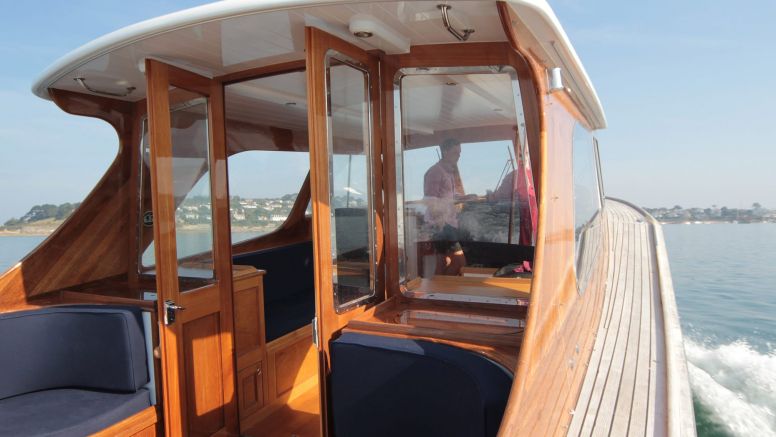 Of course the timings of these things are never convenient. With delays on completion the keys were handed over late in the day. Since the family were due to depart for the CLA Game Fair in Oxfordshire the next day (and the wagons had yet to be packed with all the stand equipment!) the pressure was on. And so, with her pennant close hauled, there was not a moment to lose. Her delivery trip down from Cowes to Falmouth however was not the ideal start.
A bumpy night passage with a foul tide and the wind against proved her seaworthiness and tested our sea legs. I was planning to replace the green Denby china anyway; however the adverse tide started reducing the collection before we got to Portland Bill. I was fortunate to have the assistance of a brilliant young yachtsman, Nick Sylvester, who nursed her over and around the chop of the channel and after a more comfortable middle watch the passage quietened to a calm dawn for our graceful early morning arrival into Falmouth.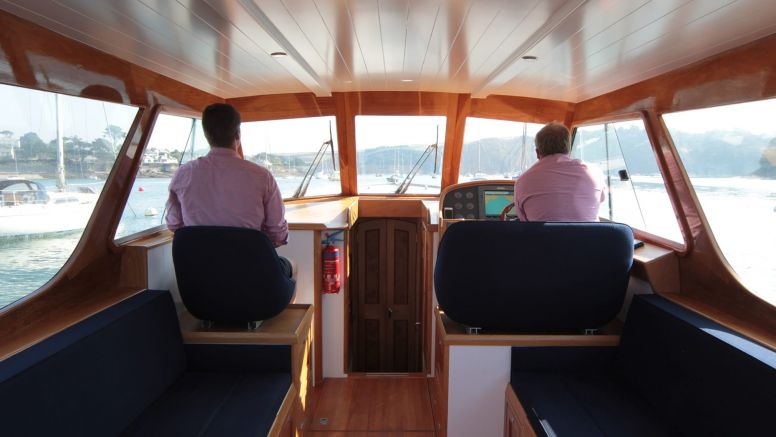 She had clearly been well loved and under used, however what obviously was not going to wash at home was her name – LiiT. She was named apparently with the initials of the previous owner's second ex-wife, a Russian called Lana. Seeking a quick and diplomatically acceptable solution she was renamed taking each of my two daughters' middle names, Alice and Rose.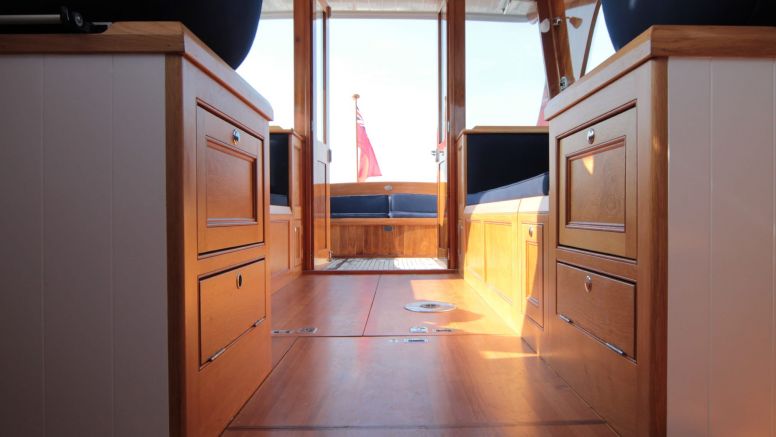 Phew! But it doesn't quite end there... Of course Neptune still has a say, and in order to follow correct nautical protocol various ceremonies needed to be performed. As I discovered it does depend on which version you follow. Champagne over the bow is easy, but there was much hilarity around the breakfast table when it was pointed out by my 10 year old daughter that the new owner is expected to dance around the deck three times – naked!
Hilarity turned to stunned silence when the next ceremony revealed the necessity for a maiden to piddle in the bilges. Sibling chaos ensued and I was saved only by the proverbial school bell and a promise to my wife of a simple and trusty bottle of Taittinger! Needless to say there are no photos or tweets of any such event! She is now named Alice Rose – a classic, fragrant choice more befitting of a country house hotel by the sea!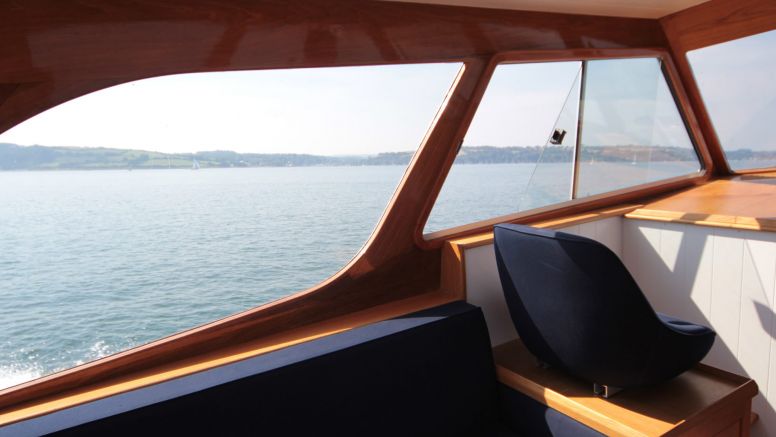 About the Vessel, Alice Rose
Alice Rose, designed by Andrew Wolstenholme, was built in 2008 in Cornwall by Cockwell's boat yard in Mylor Creek. With a displacement of 8.25 tonnes she has been beautifully built with a cedar wood planked hull over CNC-cut frames and bulkheads with teak decking and joinery.
She is powered by 2 Volvo D4 engines (225hp each) and is capable of 24 knots. A very stable vessel, she is ideal for taking 8 guests and the crew. Quite simply she is a very comfortable and elegant launch.
by Toby Ashworth