It would seem that hotels are a great environment for a matriarch to flourish.
On arrival at The Nare, the portrait and plaque in the reception area showcases Mrs Gray, the current proprietor's grandmother and inspirational Cornish hotelier whose spirit very much lives on through the DNA of The Nare.
Today The Nare has more women in managerial positions than men and a more-or-less even split across genders amongst all staff. One of the hotel's owners is on the board, former lawyer Katie Ashworth – now in charge of decorating the interiors. Women also span all business areas - from marketing and HR, to housekeeping and restaurant management. It goes without saying there is no gender pay gap here at The Nare, nor would there ever be.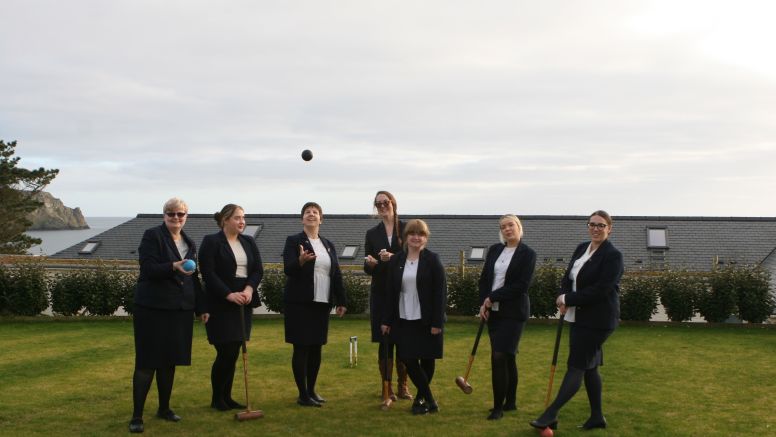 Here, in celebration of International Women's Day we profile two very different but equally brilliant and talented women across the business.
Keeping up appearances – Emilia Vajdova
Emily is our deputy head housekeeper and also incidentally The Nare's Employee of The Year (2022). Not only does Emily work incredibly hard, ensuring The Nare's rooms and suites are impeccable as expected of a five-star establishment, she also has the latitude to do the flower arrangements as she likes as long as it's in a country house style. Guests will find these displays in their rooms and suites on arrival as well as in the public areas. The true essence of country house hotel and a delightful pop of colour for all who frequent the hotel.
How important is International Women's Day to you?
It is very important. I think a day dedicated to celebrating and empowering women internationally is fantastic. It is crucial that women, all around the world, get this recognition and respect and have the same opportunities available to them as men do. Where I come from (Slovakia), women get given a flower on International Women's Day which I think is wonderful and perhaps something we can start implementing here! It is great that The Nare celebrates and encourages women throughout the year, not just on International Women's Day.
How long have you worked at The Nare?
I have worked at The Nare for 15 years. Naturally lots has changed in that time but on the other hand, much has remained the same. Good old fashioned hospitality is timeless.
What do you enjoy most about your role?
It is rather difficult to pick one single element. I enjoy many aspects but I really relish the variety of my role – that is what makes it most enjoyable. I also love working to the backdrop of the stunning sea view over Gerrans Bay in so many beautiful suites and rooms. It never gets boring as each is so unique and different.
People Power – Suzanne Yates, HR Lead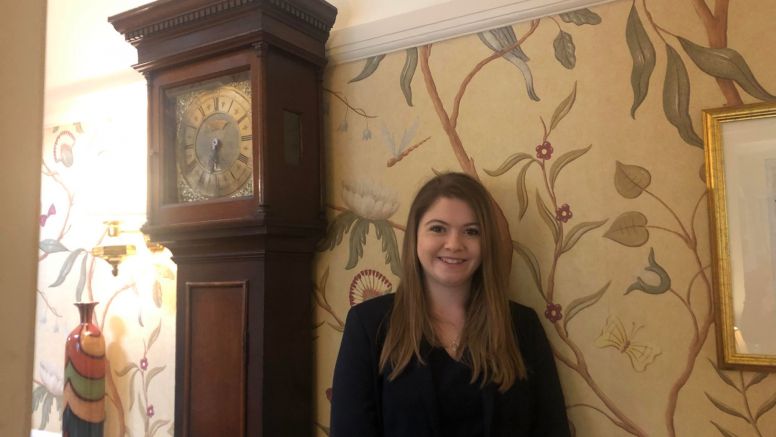 Suzanne is The Nare's HR lead. Joining the hotel last year from another Cornish hospitality business, Suzanne has already built quite a wealth of experience. Day to day, Suzanne manages various people related aspects of the business including recruitment, inductions and staff welfare.
What would you say to women considering starting a career with The Nare?
I would say 'go for it'. We are always on the hunt for talented individuals and currently have a number of exciting opportunities which can be seen on our recruitment website - www.narehotelcareers.co.uk. The Nare is simply a great place to be, a supportive environment for all levels and it is a workplace that truly values each employee regardless of gender. It is committed to equal opportunity and nurturing talent. Also, what a fabulous setting to work in, to the backdrop of Gerrans Bay, very inspiring and great for the mind.
Testament to The Nare being a great environment for women to excel is the fact that 2023 sees some important female milestones. Julie Johns who many regular guests will recognise is celebrating 40 years with The Nare and Barbara Schmid, another welcome face has reached 25 years this year. Mrs Burt, former general manager now close confidant of Mr Ashworth has been involved with the family for some 60 years!
How important is International Women's Day to you?
International Women's Day is a very important concept and gives us an opportunity to celebrate women's success within the business. That said, we mustn't lose sight of valuing women and their invaluable contribution to the business 365 days of the year. Here at The Nare, we place great emphasis on this.