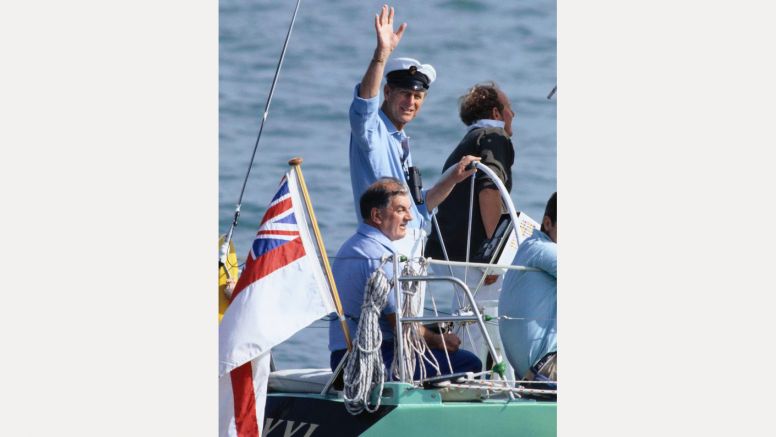 Many will have fond memories of The Duke and mine is with sporting affection following an incident in the Sigma38 fleet at Cowes Week in 1990. The Yacht Squadron had set a bold start line with the strong tide and challenging down-wind first leg to a port hand mark – a sailor's equivalent to a Formula 1 first corner in the wet.
Helming the RN's Sigma, Gauntlet, I agreed with the tactician to rush the start with the spinnaker set at the furthest end of the line from the castle (to hide our sail number from a recall) and to be within the first 3 boats to make the first mark. Do or die – fortune was only going to favour the bold. The plan worked with 4 knots of tide combined with 9 knots of boat speed and a fast-approaching mark. Only two boats ahead, and Yeoman (HRH at the helm) just behind, with a tricky jibe, drop-the-spinnaker and hoist-the-jib manoeuvre to complete in seconds.
I called for My Water claiming rights around the mark with little response from the Admiral. With his jaw and eyes set straight ahead He had rank and seniority but crucially No Water at the mark. As a mere Sub Lieutenant reinforcement from a whole-crew bellow was needed, as Gauntlet gybed and cut in close to the mark.
This closed the door on the unfortunate Yeoman whose only option was to turn inside the mark and tack back directly into the path of the closely following fleet, all bearing-down and dropping spinnakers. Carnage. Trafalgar could not have been more chaotic. The language was blue, faces red and the knuckles white as a raft of five spar-locked Sigmas were taken swiftly with the tide past the mark to retirement. The front picture of the Telegraph showed it all in glorious technicolour the next morning.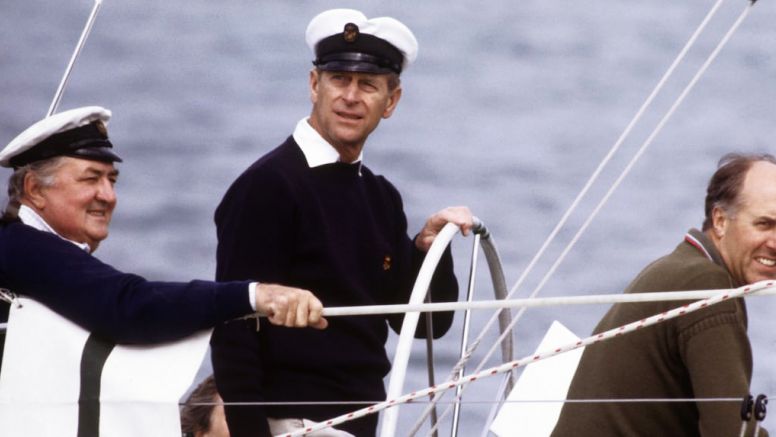 I dared not look back in my rear-view mirror at the mess and thereafter sailed a fine three boat race to the finish. The only snag was that I had not packed my sword and medals let alone any uniform for a post-race dressing down at the Squadron. Everyone was convinced I was to be called for my reasons-in-writing but somehow a sports-God was looking kindly on me. I thought I got away with it.
I did that day; however The Duke of Edinburgh did catch up with me some 20 years later during their diamond wedding walkaround in Truro cathedral. Clearly not satisfied with discussing tourism matters and wanting to somewhat ginger up the conversation he spotted my RNSA tie, recalled the incident, and challenged me with the line "Haven't we met somewhere before …?" He was humorous and with good grace, a sporting gentleman sailor, and for that I will remember him.