The Nare is a privately owned luxury hotel. Reservations are therefore not available through Booking.com or other generic travel websites. The best value dinner-inclusive rates are only available when booking direct with the hotel.
2018 ROOM AND BREAKFAST TERMS
The standard room and breakfast tariff is shown below, which includes early morning tea, full English breakfast, afternoon Cornish cream tea and VAT at 20%.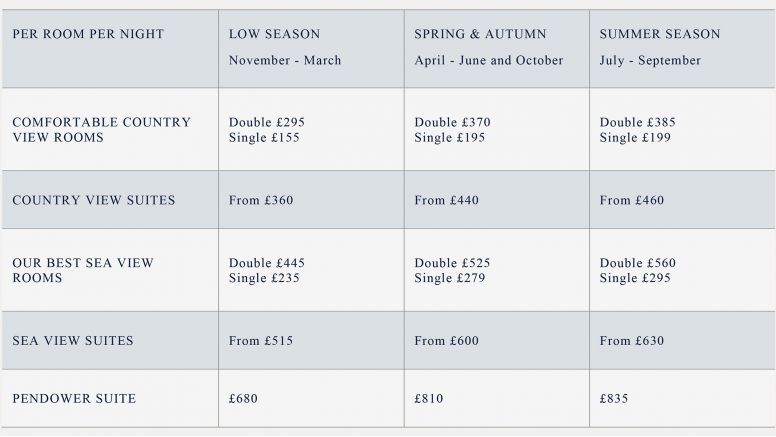 The above room rates are for a couple sharing. There is a reduced rate for single occupancy of a double room allowing for meals not taken. Likewise there are additional charges for more than two guests per room.
Special rates are available for children sharing their parents' room. The full rate is charged for those who occupy adult accommodation.
There is a daily charge for dogs that come into the hotel. There is no charge for those staying on a self-catering basis in the working dogs' kennels.